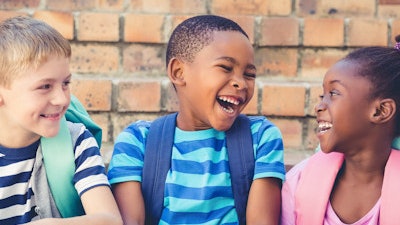 Less than half of mothers address the issue of grandparents giving their grandchildren copious amounts of cavity-causing foods and beverages, according to a study recently published in the Journal of the American Dental Association.
Researchers, led by Dr. Jacqueline Burgette, PhD, of the University of Pittsburgh, conducted an in-person, two-year study of 126 participants to examine which factors influenced mothers to talk with grandparents about giving their grandchildren sugary foods and beverages. Even though 72% of mothers said their parents gave their grandchildren sugary foods and beverages, only slightly more than half (51%) of mothers addressed the issue with grandparents.
"Initiatives aimed to decrease childhood caries should consider how interpersonal family relationships may need to be addressed as part of successful sugar-reduction interventions," the group wrote.
Added sugar in children's diets puts them at a higher risk of developing caries. Researchers have reported that grandparents frequently give their grandchildren cariogenic foods and beverages (for example, those with added sugars), and disagreements between grandparents and parents can ensue over this issue.
In this study, the researchers aimed to examine factors that influence whether mothers address grandparents about the issue. According to the findings, factors that influenced whether mothers had this conversation included the following:
The frequency with which the grandparents and children interacted
The mothers' dependency on grandparents for childcare
The quantity of sugary foods and beverages provided by grandparents
The strength of the relationship between mothers and their children's grandparents
"There is nothing sweeter than the relationship between children and grandparents," said ADA spokesperson Dr. Mary Hayes, in a news release discussing the study.
However, Hayes, a pediatric dentist, encouraged parents to have the "treats in moderation" conversation with grandparents and suggested they encourage water or milk versus juice or soda. If grandparents are offering a treat, encourage plain chocolate, because saliva washes it out of the mouth more easily than sticky or hard candies, she suggested.
February is National Children's Dental Health Month, and families can celebrate by practicing a daily oral hygiene routine at home, the ADA added.