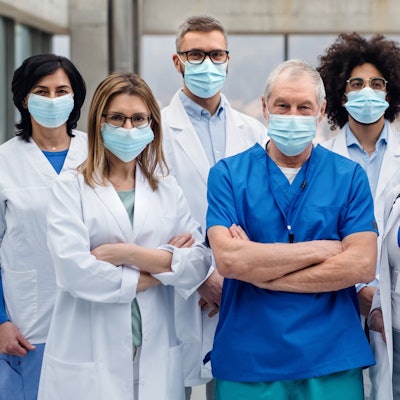 The Wisconsin Dental Association (WDA) has donated tens of thousands of pieces of personal protective equipment (PPE) intended for a Mission of Mercy dental clinic to help medical professionals on the front lines of the novel coronavirus disease (COVID-19) outbreak.
The donation includes 20,000 surgical masks, 25,000 pairs of gloves, and 1,700 surgical gowns. The Wisconsin Army National Guard picked up the supplies from the WDA on March 26. The state's government department responsible for managing the COVID-19 outbreak will distribute the PPE to hospitals, first responders, and other in-need facilities.
The WDA and WDA Foundation originally planned to use the equipment for a Mission of Mercy charitable dental clinic, which was canceled to help prevent the spread of the new coronavirus. The clinic is a two-day event that provides free oral healthcare to low-income adults and children.