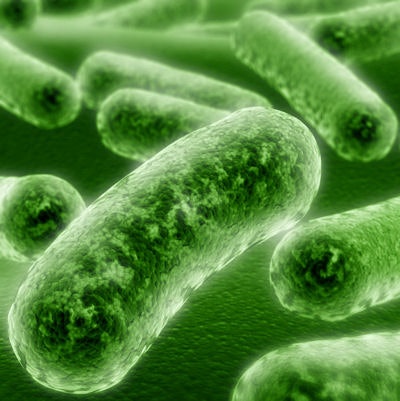 A healthy 45-year-old man experienced respiratory failure due to a giant life-threatening lung abscess caused by oral bacteria stemming from a wisdom tooth extraction. The case report was published in the December issue of Chest.
The man recovered after two months, and he had good oral hygiene, no history of lung disease, and was treated with antibiotics after the dental operation. The case highlights the importance of monitoring immunocompetent patients for signs of infection following tooth extractions, the authors wrote.
"Rapid consultation and examination are needed when fever and respiratory symptoms appear after tooth extraction, even in a patient treated with antibiotics after an operation under clean dental conditions," wrote the group, led by Dr. Hiroki Tashiro, PhD, from Saga University Hospital in Saga, Japan (Chest, Vol. 160:6, pp. E623-E628).
Driven by bacteria
Between 60% and 80% of lung abscess cases are caused by anaerobic bacteria, specifically Peptostreptococcus, Bacteroides, Prevotella, and Fusobacterium species, which are detected as normal oral flora. Additionally, tooth extractions and poor oral hygiene increase oral bacteria, as well as a person's risk of developing a lung abscess. If a lung abscess is not treated, it can cause a number of complications including empyema, bleeding, and death.
In the current case, two days after undergoing a wisdom tooth extraction, the 45-year-old man developed chest pain on his right side. Two weeks after the dental procedure, he went to the hospital because he had a continuous fever and difficulty breathing. He also reported having a cough and purulent sputum.
The man's medical history was unremarkable, and he took no medications regularly and kept up with yearly checkups. Two months prior to the hospital visit, he had a medical checkup, which included a chest radiograph and lab work that showed no abnormalities. Additionally, the man visited the dentist twice per year and had no cavities.
The patient noted during the hospital evaluation that he had a tooth pulled and was prescribed five days of antibiotics. There was slight inflammation in the gums near the extraction site, but there were no signs of infection at the time of extraction, according to the authors.
Respiratory sounds were weak on the man's right side, and coarse crackles were heard on his left side. A new chest radiograph revealed reduced permeability with a fluid level on the right side and slight infiltration on the lower left side.
A chest tube was placed, and 1,200 mL of a cloudy fluid with a foul odor was drained. Fluid samples tested positive for Parvimonas micra, Prevotella dentalis, Fusobacterium nucleatum, and Porphyromonas gingivalis, all of which colonize the oral cavity.
While under mechanical ventilation, the man was treated with a combination of antibiotics. After 10 days of treatment, the tracheostomy tube was removed, and he was taken off the ventilator.
The patient recovered from respiratory failure, and he was discharged after two months of treatment with antibiotics. At that time, his chest x-ray and computed tomography (CT) scans showed reduction of the cavity on the right side, with remaining infiltration on the left side, the authors wrote.
More to learn
Because the frequency and typical clinical course of giant lung abscesses after routine wisdom tooth extraction are unclear, future studies with more patients should be conducted, they wrote.
Nevertheless, the "data clearly showed a causative association between tooth extraction and the lung abscess, because of the appearance of symptoms after tooth extraction with pathological identification of oral bacteria in the lung abscess, even though the patient had no underlying conditions as risk factors for aspiration, and the procedure was performed under clean dental conditions with antibiotic treatment after the operation," Tashiro and colleagues wrote.