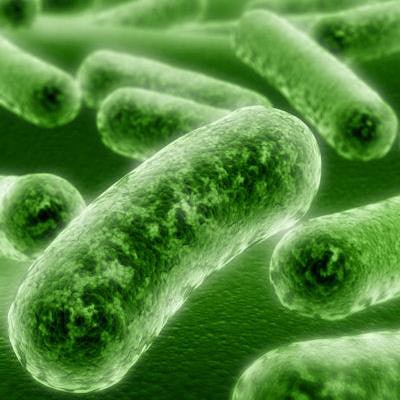 Streptococcus mutans, Lactobacillus acidophilus, and other oral germs may show bacterial resistance to antiseptics, including chlorhexidine, according to a review published on October 21 in the International Journal of Dental Hygiene. What's more, resistance may rise over time.
This is believed to be the first review to consider the prevalence and proportions of antiseptic-resistant species in dental patients evaluated in randomized clinical trials, the authors wrote.
"This scoping review may support clinicians and leaders of public health organizations to create important decisions, as well as to obtain a better consciousness of the relevance of the reasonable management of antiseptics," wrote the authors, led by Dr. Carlos Ardila, PhD, a periodontist and professor at the University of Antioquia in Colombia.
Antimicrobial resistance is a public health threat, which resulted in the death of more than 1.2 million people globally in 2019, according to the U.S. Centers for Disease Control and Prevention (CDC). Every year, nearly 3 million antimicrobial-resistant infections occur in the U.S., according to the CDC.
Though antibiotic resistance has received a lot of consideration recently, less attention has been given to the directly interconnected concern of resistance to antiseptics, including triclosan and chlorhexidine, which have been widely used as oral rinses and gels in dentistry.
To explore the prevalence and proportions of bacteria resistance to antiseptics commonly used in dentistry, the authors conducted a review of five randomized clinical trials, which were published between 1994 and 2021 and included 442 patients. Only studies that included healthy individuals and phenotypic analysis data and antimicrobial susceptibility results were used in the review. The follow-ups of the trials were between 10 days and 12 months, according to the authors.
In caries risk patients, Streptococcus mutans and Lactobacillus acidophilus showed resistance to chlorhexidine, and the increase spiked during the follow-up periods. In gingivitis patients, the Veillonella species showed resistance to triclosan at the outset of and during the trials. In addition, a small increase in the proportion of resistant strains was seen after six months of observation, the authors wrote.
Though four of the trials analyzed in the review were classified as good quality, one was at risk of bias. However, it was important to highlight that the trials presented great heterogeneity in their designs as well as great variability in the characteristics of the patients studied and microbiological identification, Ardila and colleagues wrote.
"Whereas adjunctive antimicrobials are helpful implements during dental practice, latent concerns occur regarding variations in the oral species as a consequence of their management," they wrote.