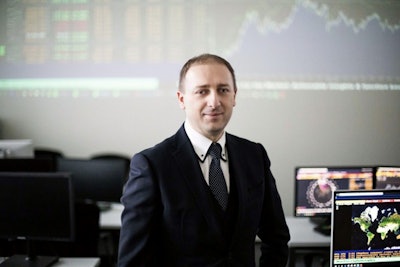 Researchers from the Kaunas University of Technology in Lithuania are highlighting dental equipment that they say can destroy viruses such as COVID-19 that can be transmitted from patients to dental professionals during treatment or routine checkups.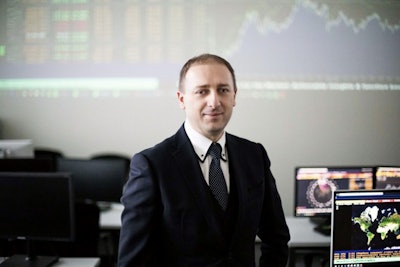 The team, led by Vaidas Gaidelys, PhD, said its novelty equipment uses high-intensity narrow spectrum (HINS) ultraviolet rays to destroy viruses. Three pieces of equipment have been created to facilitate dental work, as well as work for oral hygienists, endodontists, periodontists, and other specialists.
One is an air purifier that can disinfect air exhaled by a patient while not interfering with dentists' work. It uses an air suction pipe directed at the patient. Exhaled air travels through the primary filter to the closed container inside the air purifier, where the virus cells attach themselves to the secondary filter. HINS rays inside the filter destroy the virus cells. Primary filters should be changed monthly while secondary filters should be changed every six months, the researchers said.
A second piece of equipment is a transparent patient shield that limits visibility "slightly" and allows specialists to provide services to patients, such as dental hygiene services. The university said the barrier is disinfected due to UV radiation emitted by lamps, which are integrated into the shield's frame. The shield's glass is resistant to the destructive effects of the UV waves while virus cells that come into contact with the glass are destroyed.
A third piece of equipment the team developed is a dental water disinfectant module. Normally, saliva and other liquids that are collected during dental services drain into the general sewage system. This product, which houses HINS light sources, disinfects liquids before disposal.
According to the researchers, the strength of the UV rays used in the developed dental equipment can damage the skin. This reason is why HINS technology has been adapted for use in closed containers, such as inside an air purifier, transparent barrier, or a container that stores liquids. The university said the innovation is in the commercialization stage and that a patent is pending.