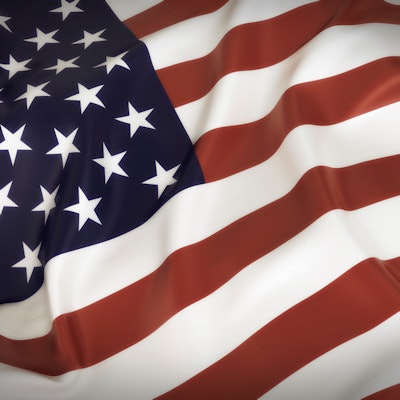 U.S. citizens headed to the polls on November 6 to weigh in on a number of dental-related issues in the midterm election. Local and state ballot measures ranged from community water fluoridation to the future of soda taxes, and five dentists were elected to the U.S. House of Representatives.
Voters in multiple states decided to forgo increasing taxes on cigarettes to fund education and healthcare initiatives, while the results were mixed for community water fluoridation and the future of local soda taxes.
Mixed results for soda tax ban
Voters in Oregon overwhelmingly decided not to ban local cities and towns from implementing taxes on sugar-sweetened beverages. The same was not true in Washington, where voters elected to implement a statewide ban on new sugary drink taxes.
The two measures were marketed as "affordable grocery" initiatives, and they were designed to prevent new taxes on groceries, including sodas and sugar-sweetened beverages. Sugary drink companies, including Coca-Cola and PepsiCo, largely funded the initiatives.
Despite the loss in Oregon, bans on local grocery and soda taxes have become increasingly common. Arizona and Michigan had already banned local municipalities from taxing sugary drinks, and California banned new local soda taxes through 2030 earlier this year.
Early research suggests that taxing sugar-sweetened beverages lowers sales and may help to reduce caries and prevent diabetes. Seven U.S. cities currently have soda taxes, and Seattle's tax on sugar-sweetened beverages will remain in effect. Furthermore, the California Dental Association hopes to put a statewide soda tax on the ballot in 2020.
Tobacco taxes fail
Voters in Montana and South Dakota decided to not increase taxes on cigarettes to fund health and education initiatives.
Montana voters struck down a measure that would have increased the state tax on cigarettes by $2 per pack. If approved, the tax revenue would have funded the state's Medicaid expansion programs, which are set to expire in 2019.
In South Dakota, voters decided not to increase state cigarette taxes by $1 per pack. The measure would have directed $35 million in tobacco tax revenue to fund multiple technical education initiatives.
2 cities say no to fluoridation
The future of fluoridated water was up for debate in three cities, where residents decided whether to start or stop adding fluoride to the community water supply.
Voters in Houston, MO, elected to stop fluoridating their water supply, and those in Springfield, OH, decided not to add fluoride back to the community water supply. However, residents of Brooksville, FL, voted to continue community water fluoridation.
5 dentists elected
Five dentists were elected or re-elected to the U.S. House of Representatives on November 6, according to the Associated Press:
Brian Babin, DDS (R-TX), defeated his opponent, Dayna Steele, by more than 100,000 votes. Dr. Babin represents Texas' 36th District.
Drew Ferguson, DMD (R-GA), defeated his opponent, Chuck Enderlin, by more than 90,000 votes. Dr. Ferguson represents Georgia's 3rd District.
Paul Gosar, DDS (R-AZ) defeated his opponent, David Brill, by more than 80,000 votes. Dr. Gosar represents Arizona's 4th District.
Mike Simpson, DMD (R-ID), defeated his opponent, Aaron Swisher, by more than 55,000 votes. Dr. Simpson represents Idaho's 2nd District.
Jeff Van Drew, DMD (D-NJ), upset opponent Seth Grossman by more than 13,000 votes. Dr. Van Drew will represent New Jersey's 2nd District.