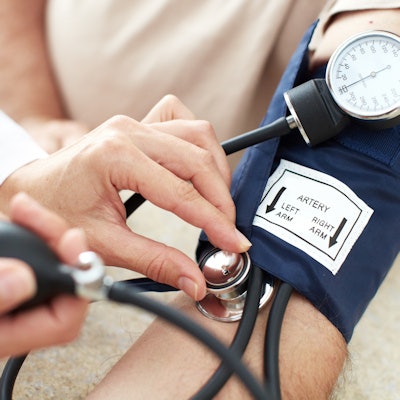 In the U.S., adults experienced a significant spike in blood pressure during the COVID-19 pandemic, according to a research letter published on December 6 in Circulation. The rise in blood pressure was observed even in those who did not get COVID-19.
Lifestyle habits, including more stress and less exercise, likely led to higher blood pressure (BP) levels, the authors wrote.
"Reasons for pandemic-associated BP elevations are likely multifactorial, and although weight gain was not the reason, other possible reasons could include increased alcohol consumption, less physical activity, emotional stress, and less ongoing medical care," wrote the group, led by Dr. Luke Laffin, co-director of the Center for Blood Pressure Disorders at the Cleveland Clinic.
In the U.S., hypertension affects almost 50% of adults. Uncontrolled high blood pressure can lead to numerous complications, including heart attacks and strokes. Additionally, a growing body of evidence suggests a causal association between high blood pressure and gum disease.
To understand how the pandemic affected hypertension, the researchers analyzed data from an employer-sponsored wellness program that included 465,000 men and women from the 50 U.S. states and the District of Columbia. Blood pressure checks were required for the program, and Laffin and colleagues analyzed data from 2018 through 2020.
During the pandemic, mean monthly increases ranged from 1.1 mmHg to 2.5 mmHg for systolic blood pressure and from 0.14 mmHg to 0.53 mmHg for diastolic blood pressure, compared with the prior year, the authors wrote.
A 2-mmHg increase in systolic blood pressure has been associated with dramatic increases in mortality from stroke and ischemic heart disease among middle-aged adults; therefore, these findings suggest that a rise in cardiovascular disease mortality could be forthcoming, they wrote.
Blood pressure monitoring among adults must continue after the pandemic to assess the permanence of the increases, the authors added.
"Public health interventions reinforcing the need to address chronic medical problems, even during a pandemic, remain crucial," Laffin and colleagues wrote.