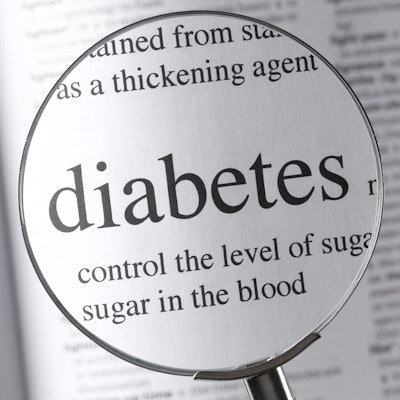 Do you have adult patients with type 2 diabetes? Do you screen them for periodontal disease? The findings of a new study suggest the problem is wider than expected.
Researchers found that the majority of the more than 250 adults with type 2 diabetes in the study had some form of periodontal disease.
"We observed epidemic rates of periodontitis whether using a low or high diagnostic threshold to define the presence of disease," the authors wrote BMJ Open Diabetes Research & Care, July 7, 2017).
The lead study author was Andrew Pumerantz, DO, founder and executive director of the Western Diabetes Institute at the Western University of Health Sciences in Pomona, CA.
Predictive factors
Adults with type 2 diabetes have an increased risk of periodontitis, but there is no consensus on international standards for its diagnosis or strategies for screening. Barriers to cross-disciplinary care for these patients include the following:
Practitioners unaware of the oral-systemic health link
Inconsistent health messages across healthcare providers
Lack of communication between dental and medical offices
The researchers wanted to determine the prevalence and predictive value of factors that could indicate periodontitis in adults with type 2 diabetes by using a standardized assessment model. The reason behind the study was to build cross-disciplinary ties to help improve patient and population health, Dr. Pumerantz told DrBicuspid.com.
"Oral health is an important component of whole-person care, and periodontitis is underappreciated among the general public and healthcare providers," Dr. Pumerantz stated. "Medical and dental providers were educated, trained, practice, and investigate in silos. The need to 'reconstruct' the whole patient and build bridges between disciplines was the bedrock inspiration for this research and practice."
To create a screening and staging approach that could be used in different settings, the researchers conducted full-mouth periodontal probing of each patient rather than using imaging equipment. This approach can be used by dental practitioners at all educational levels and also in locations with and without imaging equipment, they noted.
The study included adult patients with type 2 diabetes from urban, ambulatory referral centers in the U.S. and U.K. Full-mouth probing was done on 253 patients. Periodontitis was diagnosed based on either a low-pocket (5 mm or greater for at least one site) or high-pocket probing-depth threshold (6 mm or greater for at least one site).
"All people with diabetes should be screened and treated just as one does for eye, kidney, and other complicating diseases associated with diabetes."
— Andrew Pumerantz, DO
Caucasians were the largest cohort in the U.K. patient population, and those who identified as Hispanic were the largest in the U.S. patient population. Men and women were equally represented, with a mean overall age of 53.6 years. Almost 58% (146 patients) reported never having smoked tobacco, compared with 107 who reported using tobacco at some point in their lives and almost 16% of those were current smokers.
Of the 253 patients screened 17 (6.7%) were edentulous. Of the 236 remaining patients, 128 (54.2%) were diagnosed with periodontitis based on the low threshold, and 57 (24.2%) were diagnosed with the high threshold.
The researchers found no significant differences in age, glycated hemoglobin (HbA1c), blood pressure, body mass index, low-density lipoprotein cholesterol, or smoking status (all p > 0.05) between those with or without periodontitis, regardless of threshold. None of these measurements was found to be a significant predictor of periodontal disease, the authors reported.
While the researchers expected the periodontitis rates to be higher in the patients with diabetes, some of the results were still eye-opening, Dr. Pumerantz noted.
"We expected the prevalence of periodontitis to be higher than the general adult population, but were surprised that poor glycemic control (that is, HbA1c) was a poor predictor for periodontitis," he wrote. "What we feel this means is that all people with diabetes should be screened and treated just as one does for eye, kidney, and other complicating diseases associated with diabetes."
Dentists' role
Dr. Pumerantz and colleagues noted several study limitations, including the lack of universally agreed on standards for diagnosing periodontitis, which may mean the prevalence was over- or underestimated in their study. They also noted that researchers needed to retrieve historical chart data for the patient group in the U.K., which could have affected the multivariable analysis and limited the ability to identify factors that were significantly associated with the presence of periodontitis.
General dentists may be able to improve patient outcomes by adding periodontal disease screening to their patient examinations, Dr. Pumerantz noted.
"General dentists can, as part of their practice and focus, screen their population for periodontal disease and, for those patients with diabetes, communicate that information to both patient and their primary care physician/provider," Dr. Pumerantz stated. "The dentists may, in fact, shed new light on the affected patient's periodontal health and, by communicating this to the [physician], can improve outcomes and the value of care delivery."
He hoped that dentists would embrace their role in helping to break interdisciplinary barriers.
"Dentists may be the ones that ultimately breakdown interdisciplinary silos and improve adult population health," Dr. Pumerantz noted.