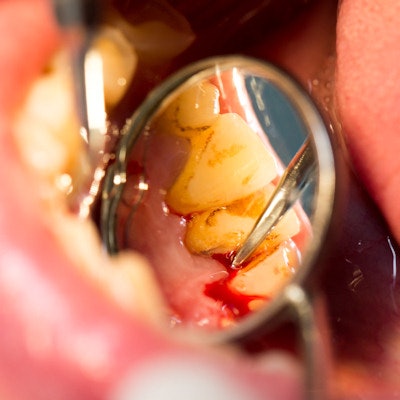 Patients with undetected glucose disorders (dysglycemia) have a higher risk of both periodontitis and myocardial infarction, according to a study published June 10 in Diabetes Care.
Researchers from the Karolinska Institute in Solna, Sweden, compared more than 710 patients with myocardial infarction to more than 730 control patients in their study. Patients with myocardial infarction were twice as likely as the patients in the control group to have an undetected glucose disorder, they found.
In addition, severe periodontal disease was most frequently found in subjects with undetected diabetes, and undetected diabetes was most often seen in patients with severe periodontal disease.
Undetected glucose disorders were a risk factor for both conditions, noted lead study author Anna Norhammar, MD, in a Karolinska Institute statement.
"Our findings indicate that dysglycemia is a key risk factor in both severe periodontitis and myocardial infarction and that the combination of severe periodontitis and undetected diabetes further increases the risk of myocardial infarction," stated Dr. Norhammar, a cardiologist and an associate professor in the department of medicine at the Karolinska Institute.