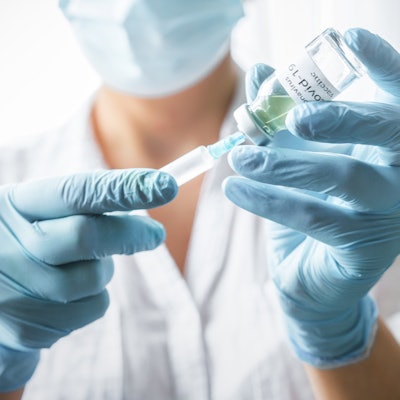 Following a surge of reports of oral lesions developing following COVID-19 vaccination, researchers are trying to identify the association and are highlighting the underlying immune mechanisms involved. Their research on the oral side effects of COVID-19 vaccines was published on June 19 in Infectious Medicine.
Healthcare providers should be able to identify oral lesions following administration of the COVID-19 vaccine, according to the authors. Their study assessed the oral side effects of the different vaccines, the time of onset of orofacial symptoms, the treatment used for the oral lesions, and the duration of each treatment.
"Orofacial adverse reactions are reported increasingly after COVID-19 vaccination, including facial paralysis, oral mucosa ulcers, posterior palatal swelling and pain, pain on lips, gingiva, tongue or palatal area of the central incisor," wrote the study authors, led by Mohammad Amin Khazeei Tabari of the Mazandaran University of Medical Sciences in Iran.
Adverse drug reactions (ADRs) are serious side effects of medications, including vaccines. While the advantages of vaccination outweigh the risks, ADRs must quickly be identified and addressed to avoid potential injury, the authors noted.
Study findings indicate that the development of autoimmune diseases such as oral lichen planus (OLP), pemphigus vulgaris, and bacterial vaginosis can be linked to the activation of T and B cells. This activation increases the production of cytokines following vaccination. Further, hypersensitivity reactions, like Stevens-Johnson Syndrome, may be due to the induction of the CD8+ T-lymphocyte response against epidermal cells.
Side effects may present a complication of COVID-19 in patients who have a concomitant with SARS-CoV-2. Some studies indicate that COVID-19 may trigger OLP and can reactivate the varicella zoster virus (VZV).
Further, side effects from vaccinations may be the result of preexisting conditions interfering with the vaccine, or they may be the result of a new condition. Previous studies have hypothesized that VZV activation is due to the immunomodulation of the vaccine.
The study's authors urge physicians and dentists to be aware of oral lesions as a potential complication of COVID-19 infection or vaccination. There may also still be ambiguities regarding interactions between COVID-19 vaccinations and other drugs.
"Future research needs to elucidate the physiopathy of oral manifestations after the COVID-19 vaccination, and better understand the risk factors associated with such responses," the study's authors concluded.