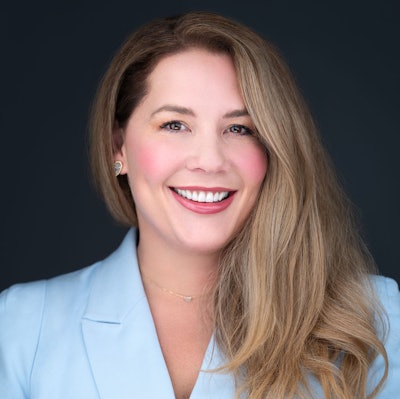 When you're seeing a patient for a regularly scheduled checkup or cleaning, does your patient understand you're also looking for signs of oral cancer? It's important that dental professionals across the country are examining their approach to informing patients about the disease.
Oral cancer rates in the United States have increased significantly over the past decade. According to the Oral Cancer Foundation, around 54,000 Americans will be diagnosed with oral or oropharyngeal cancer this year. The disease is expected to cause over 9,000 deaths -- averaging one death every hour.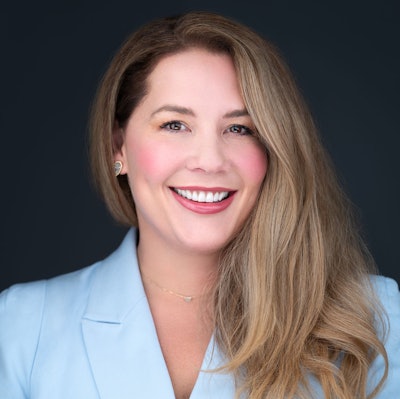 The complexity and sheer prevalence of this issue, however, often go unrecognized by the general public. Because oral cancer spreads quickly and is usually undetectable to the naked eye in its initial stages, patients are generally unaware of the warning signs, or that routine screening for the disease is even an option. To raise further awareness around oral cancer, we must first address how we communicate the severity of the issue with patients.
Identifying the signs and misconceptions around oral cancer
Oral cancer can present itself in many ways. The most common symptoms may include weight loss; persistent sores in the mouth; ear pain; trouble with speaking, chewing, or swallowing; difficulty moving or swelling of the jaw; and numbness of the tongue. Patients experiencing oral abnormalities for two weeks or longer should check with their dentist or medical professional immediately.
Prolonged tobacco use, heavy alcohol consumption, sun exposure, a family history of cancer, gender, and age are all factors that can increase a patient's risk of oral cancer. Men are twice as likely to be diagnosed with oral cancer compared to women, and the disease is more commonly found in patients over 40 years old.
However, it's important that patients understand oral cancer can happen to anyone, despite the presence of these factors. The U.S. is currently experiencing an uptick of oral cancer diagnoses in young women in their early 30s, making it even more imperative that all patients, regardless of age or gender, fully understand the risks.
Today, HPV is the leading cause of oropharyngeal cancers. Specifically, the subtype HPV 16 is found in around 70% of newly diagnosed patients. This link between HPV and oral cancer is one that many patients are unaware of, especially younger adults.
It can take years after being infected with HPV for cancer to develop, and considering that many people with HPV are unaware they have contracted it and do not show any symptoms, it's even more critical for patients to understand this connection.
The good news is oral cancer has an 80% to 90% survival rate when detected at the early stages of development. However, only about 28% of cases are diagnosed at this stage.
Oral cancer is often discovered when it has metastasized to another location within the body, such as the lymph nodes in the neck. By the time it is visible to the naked eye, oral cancer can have up to a 50% mortality rate. As we continue to see a spike in oral cancer annually and increased mortality rates, dental professionals must communicate the risks and signs of oral cancer to patients on a consistent basis -- even during routine visits.
Implementing oral cancer screenings into your practice
Increasing patient education and overall awareness around oral cancer begins in the dental chair. When looking to standardize routine screenings, private dental practices and dental service organizations should keep the following tips in mind:
Make a connection patients will understand. Often, patients come to the dentist with the goal of getting in and out as quickly as possible. But taking the time to sit and communicate can make all the difference in the fight against oral cancer. Dentists and hygienists should offer patients the opportunity for an oral screening at least once a year. If patients are hesitant, it's important to communicate in a way that will resonate with the patient. For patients who are women, for example, comparing the importance of an oral cancer screening to that of a routine pap smear can help communicate the severity of the issue and the need for consistent checkups.


Understand the barriers. Patient hesitancy around screenings is caused by many factors, with one of the most significant being cost. To increase screening acceptance, your staff must fully understand the nuances of medical/dental billing and each patient's individual circumstances, approaching the situation with empathy and providing patients with screening options that work best for them financially.

Implement the latest technology. Our world is only becoming more advanced, and it's critical we take advantage of that technology to detect the signs of oral cancer early. Today, most practices utilize radiographs and other caries detection tools, such as blue light. For example, my dental service organization, Sage Dental, uses a VELscope in our routine screenings. The blue-light technology helps detect early warning signs, precancerous tissue, and early-stage cancer undetectable by the naked eye and white light. This noninvasive visual screening aid provides an extra layer of security for both patients and dental professionals. In fact, VELscope users have seen a 58.5% increase in patient acceptance.
Fighting oral cancer must be a unified effort between both patients and medical professionals. However, we can only truly address the issue when patients fully understand the warning signs and risks. By focusing on building a solid foundation of patient trust and communication, together we can work toward reducing oral cancer mortality rates.
Misty Mattingly, RDH, is responsible for overseeing operations and managing a team of over 150 hygienists across Sage Dental's almost 100 supported practices. In addition to her responsibilities at Sage, Mattingly serves as the vice president of the Georgia Board of Dentistry.
The comments and observations expressed herein do not necessarily reflect the opinions of DrBicuspid.com, nor should they be construed as an endorsement or admonishment of any particular idea, vendor, or organization.