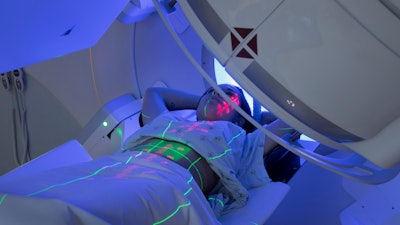 Researchers from the Medical University of South Carolina Medical Center have been awarded a $3.5 million grant to reduce delays in radiation therapy for head and neck cancers (HNCs), which may include dental and oral surgery teams.
The project is called ENDURE, which stands for Enhanced Navigation for Disparities and Untimely Radiation thErapy. It addresses the issue of delays at the organizational, team, and patient levels.
The Hollings team began its work in 2018, when it was awarded a K12 Paul Calabresi Career Development Award for Clinical Oncology. Since then, the team has published 10 peer-reviewed publications showing that the time when patients start radiation is a key measure and that delays are common. Moreover, the team has identified the processes and organizational elements that help to get radiation therapy started on time.
For ENDURE, the team has been running a 150-patient pilot randomized clinical trial evaluating whether an enhanced patient navigation system reduces delays in starting radiation therapy for patients with HNCs who undergo surgery.
This new trial will evaluate the ENDURE intervention at Hollings; the Siteman Cancer Center at Barnes-Jewish Hospital and the Washington University School of Medicine in St. Louis; the Duke Cancer Institute in Durham, NC; and the Michael E. DeBakey VA Medical Center in partnership with the Baylor College of Medicine in Houston.
HNC care involves multiple teams of clinicians, including surgical, radiation and medical oncology teams, as well as dental, oral surgery, pathology, and more. Frequently, these teams cross health system lines, making coordination important.
The ongoing clinical trial at Hollings used ENDURE, an enhanced patient navigation system, to help patients overcome barriers to care, such as a lack of transportation, and to coordinate with the myriad medical teams.
For the ENDURE trial, each research site will be trained in implementing specific processes and clinician discussions about the expectations for radiation will be standardized. In the pilot trial, 74% of patients had a consultation with radiation oncology before they underwent surgery compared with only 31% of patients treated with the current standard of care.
ENDURE requires three one-on-one sessions between the patient navigator and the patient at critical junctures of treatment. These include before surgery, when the patient is discharged from the hospital, and at the first clinic visit postsurgery. Each site will have flexibility in deciding who will do the work.