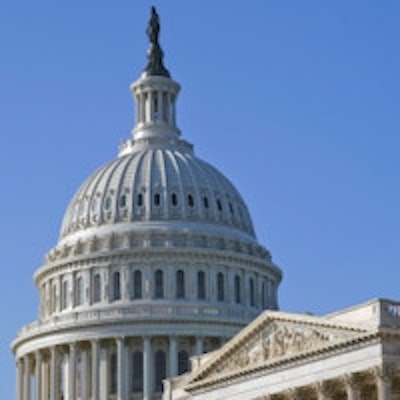 U.S. Sen. Charles Grassley (R-IA) has sent letters to key government agencies, asking how many criminal and civil cases have been brought against dentists suspected of fraudulent treatment and billing practices involving Medicaid patients.
"Some dentists are clearly performing unwanted and unneeded medical procedures on children without the consent of parents and bilking Medicaid for the privilege," Sen. Grassley wrote in the June 30 memos to Daniel Levinson, head of the Office of Inspector General (OIG) at the U.S. Department of Health and Human Services (HHS), and U.S. Attorney General Loretta Lynch.
"Some dentists are clearly performing unwanted and unneeded medical procedures on children without the consent of parents and bilking Medicaid for the privilege."
— U.S. Sen. Charles Grassley
The letters expressed frustration that little has been done to stem apparent widespread Medicaid fraud despite federal investigations and extensive media attention into the issue.
Grassley noted that he and Sen. Max Baucus (D-MT) began investigating several corporate dental chains in January 2012 that were "allegedly engaging in abuse and fraudulent use of Medicaid tax dollars by rendering unnecessary dental procedures on children."
Grassley denounced the exploitation of poor children by mercenary dentists.
"Fraud on the taxpayer is always of concern, but it is truly disturbing if children needlessly suffer at that the hands of even a small minority of dentists out for a quick buck," he wrote.
Grassley cited a May report from the HHS OIG that identified 329 general dentists and six orthodontists in California's Medicaid program who engaged in questionable billing practices. The report noted that one dentist billed Medicaid for more than 1,000 pediatric services a day for nearly 100 days.
The federal audit found that the "concentration of providers with questionable billing in chains raises concerns that these chains may be encouraging their providers to perform unnecessary procedures to increase their profits."
In addition to California, HHS OIG has performed audits of questionable billing practices for Medicaid pediatric dental services in New York, Louisiana, and Indiana.
"All of these audits identified questionable billing practices that suggest Medicaid dental providers are performing medically unnecessary procedures on children," Grassley wrote.
He also cited the case of Florida dentist Howard Schneider, DDS, who was forced to close his practice after several parents posted online complaints and pictures showing alleged abuse of their children by him.
Grassley also pointed out that that Medicaid officials have noticed a marked increase in the number of high-cost stainless steel crowns. He noted that some states pay more for crowns than regular restorations, such as Connecticut ,which reportedly pays $230 for crowns compared with $100 for a regular filling.
The memos asked Levinson and Lynch to provide the following information:
The number of criminal and civil fraud cases that have been filed by HHS OIG related to Medicaid dental chains in the past five years, as well as a list of the cases by state, including how each criminal and civil case was resolved
The number of ongoing investigations by the U.S. Department of Justice regarding Medicaid fraud by dental chains
What the Department of Justice is doing to address findings by HHS OIG that indicate fraud by dentists who provide care to children on Medicaid
The officials were told to submit the information by July 16, 2015.
Houston plaintiff's attorney Jim Moriarty, chairman of the Trustee Advisory Committee for the Small Smiles children's abuse trust, commended Grassley's request for action regarding Medicaid fraud by dental chains.
"Hidden within the four HHS OIG audits lies the intriguing fact that many of the outlier dentists are, in fact, employees of corporate chains," Moriarty told DrBicuspid.com. "Senator Grassley understands the import of this, even if HHS OIG does not, and by asking specifically about fraud by dental chains, Senator Grassley is opening Pandora's box."
In May, the Small Smiles dental chain agreed to pay $39 million to settle lawsuits for alleged "unnecessary, inappropriate, unsafe, and excessive dental procedures" performed on thousands of young children at their clinics between 2000 and 2010.
In 2014, CSHM, which owned 53 Small Smiles clinics in 19 states, was excluded from participating in the Medicaid and Medicare programs for a minimum of five years by HHS. The exclusion followed a recommendation by a committee headed by Grassley and Baucus that stated that the Small Smiles chain should be excluded from the Medicaid program for encouraging dentists to perform unnecessary treatments to boost profits.
And last month the New York state attorney general announced a $450,000 settlement with Aspen Dental Management that requires the company to change the way it does business. "Medical and dental decisions should be made by licensed providers using their best clinical judgment, and should not be influenced by management companies' shared interest in potential profits," New York State Attorney General Eric Schneiderman said in a statement.