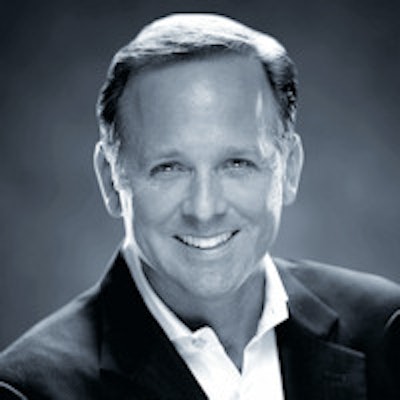 To run an efficient practice new patients will love, you have to focus on answering the phones properly and managing your schedule. Many dentists struggle with both, but if you follow these quick and easy tips, you'll find more patients calling your practice their dental home.
1. Keep open appointments
You simply must keep open appointments in your schedule. How else will you be able to schedule new patients right away when they call or perform same-day treatments for hygiene patients already in the chair? The answer is simple. You won't.
2. Make answering phones a priority
If you don't answer your phones, you can't schedule existing or potential new patients -- and that is hurting your practice's bottom line. Emphasize the importance of answering the phones with your team members, and set your practice up to take calls from 8 a.m. to 6 p.m. Monday through Friday. If you want to really wow your patients, staff your phones during early morning, late evening, and weekend hours -- the times when it's most convenient for many patients to call.
3. Overstaff your phones
How many people do you have up front, ready to answer those important new patient phone calls? One? Two? I know a practice that has 11. This might seem excessive, but this practice also brings in $12 million a year. Think about how many people you really need up front, then train them to properly answer the phones and schedule appointments.
"How many people do you have up front, ready to answer those important new patient phone calls? I know a practice that has 11."
4. Create a call center
Most team members who answer phones do so as a secondary role -- and when they get busy it's easy to just let calls go to voicemail. Consider assembling a team to answer your phones, then dedicate a room for these team members. This keeps them away from other distractions a dental practice can bring and ensures they focus on what's most important: answering the phones and scheduling patients.
5. Track inbound calls
Want to know how many calls go unanswered in your practice every day? If you have a voice-over-IP phone, you can see all your incoming and outgoing calls -- as well as how many calls went directly to voicemail. When you see how many calls aren't answered, it will help you determine how many more people you need to staff the phones.
Less than 5% of your calls should go unanswered, but unfortunately that isn't the reality in most practices. In fact, in recent marketing research the Scheduling Institute just completed, 35% of the calls we made to practices went to voicemail, and only 4.2% of the team members who answered actually tried to schedule an appointment. This type of neglect is not only disturbing, it's costing these practices thousands of dollars in lost revenue -- and most dentists don't even realize it.
6. Implement a red-alert team
Even after you create a call center, all of your team members still need to understand how important it is to answer practice phones. There will be times when the team members you've delegated to answer phones simply can't get to a call, and that's when other team members need to step in to help.
Once the phone rings three to four times to the front desk or call center, it should start ringing throughout the entire office. That means every team member will hear it and know someone needs to pick up. This ensures that calls don't go unanswered and that you take advantage of every opportunity to schedule new patients.
Typically, the first time patients interact with a practice is over the phone. If their call goes unanswered or if they're left on hold for long periods of time, these patients are going to start turning to other practices for their dental care. According to a recent study, a typical dental office in Northern America loses 35% of their incoming calls to voicemail.
You may be thinking, "Not my office, they'd never let that happen!" But most likely, you don't really know if it's happening in your office. But this is an easy fix. Train your team, engage them in your vision, implement an accountability system, and you'll be well on your way to having a killer front-desk team focused on new patients.
Jay Geier is the president and founder of the Scheduling Institute.
The comments and observations expressed herein do not necessarily reflect the opinions of DrBicuspid.com, nor should they be construed as an endorsement or admonishment of any particular idea, vendor, or organization.