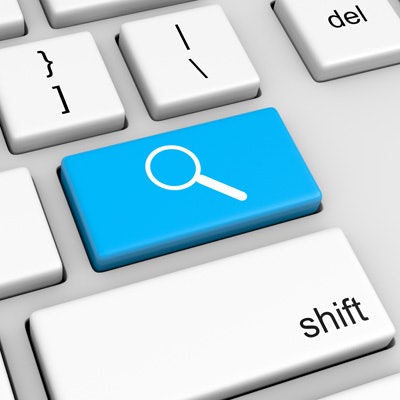 Levin Group has developed the leading comprehensive dental marketing consulting program incorporating internal marketing, customer service, and online marketing. We have partnered with the online specialists at Wpromote to implement effective online practice-building strategies for our clients.
— Roger P. Levin, DDS
Between patient care and day-to-day practice operations, social media might easily fall off some dentists' list of priorities. However, that would be a mistake, because social media marketing can make a difference for practices. After your website, your social media presence is the most important online factor for your practice. According to HubSpot, 80% of marketers indicate that social media efforts lead to increased website traffic, and 92% claim that social media marketing helps drive business.
Here are four key benefits that social media can bring to your practice:
1. Drive more targeted traffic to your website with Facebook
Facebook enables advertisers, including dental practices, to select their audience based on specific demographics, such as age, gender, location, education, interests, behaviors, job title, marital status, etc. This type of outbound marketing is similar to a modern-day billboard but far more effective and far less expensive.
According to a May 2016 Huffington Post article, a billboard in Birmingham, AL, costs $2,250 a week and would deliver about 275,000 weekly impressions. A much more modest investment of $350 on Facebook would yield up to 385,000 impressions over the same period. Better yet, these impressions are guaranteed to be your targeted demographic. This approach increases your chances of gaining new patients by driving them to your website.
2. Keep your patients engaged between appointments
If you've read my colleague Bekkah Vidal's recent column, then you know that there are many ways you can keep your patients involved between regular hygiene visits. Social media is one of the best methods for doing so. Fun facts, trivia questions, blog posts, pictures of the office, and special events are all great ways to interact with patients online. In addition, posts should incorporate links to your website as much as possible. This will drive patients and prospective patients there to learn more about your services. Facebook, Instagram, Twitter, and other social sites give you a great opportunity to educate your patients about proper oral healthcare.
Posting regularly on social media can be time-consuming, especially if you don't have prior experience. We recommend delegating this to your marketing coordinator or another internet-savvy team member. Scheduling Facebook, Twitter, or Instagram posts in advance will allow your staff to stay active on social media, even during busy times.
3. Respond to problems quickly
The importance of online reviews is growing. In a survey of about 3,000 patients, Nuance found that more than 50% of millennials reported using online reviews to shop for a doctor. Facebook and Yelp are two social media platforms that allow patients to leave reviews. This usually occurs when people have had a particularly good or bad experience, making monitoring reviews on these websites all the more important.
Fortunately, Facebook and Yelp enable business owners to reply to reviews as soon as they're posted. Stay up to date on your Facebook and Yelp presence by editing your notification settings to receive reviews as soon as they are posted. Use Facebook and Yelp reviews as an opportunity to respond quickly and promote the positives of being a patient at your practice.
4. Show your practice's personality
"Try to keep your social media presence somewhat light-hearted to help those who feel nervous about going to the dentist."
Your social media presence says a lot about your practice's personality. Are you aiming to reach new parents who may be seeking a fun and relaxed dentist for their children? Are you hoping to reach more professionals who are looking for options to enhance their smiles? Keep your target audience in mind when creating social media posts.
Finally, try to keep your social media presence somewhat light-hearted to help those who feel nervous about going to the dentist. According to a study prepared for California HealthCare Foundation, using social networks in this way can help ease patients' anxiety.
Powerful marketing tool
Social media can be a powerful marketing tool. It can lead more prospective patients to your website, keep current patients engaged, and promote your practice's brand to the greater marketplace. By actively participating in social media, you will attract more patients and grow your practice.
Jessica is an online marketing specialist at Wpromote and is responsible for assisting clients with their online marketing needs.
For more information about online presence and other components of the Levin Group Marketing Consulting Program, please speak with one of their dental practice specialists at 888-973-0000.
The comments and observations expressed herein do not necessarily reflect the opinions of DrBicuspid.com, nor should they be construed as an endorsement or admonishment of any particular idea, vendor, or organization.