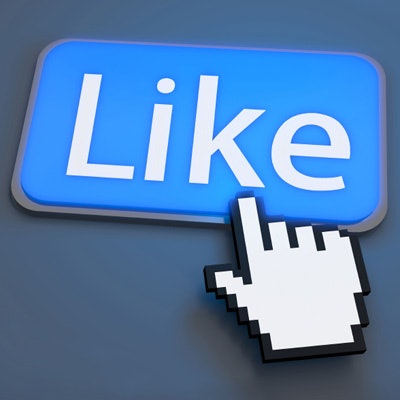 Levin Group has developed the leading comprehensive dental marketing consulting program incorporating internal marketing, customer service, and online marketing. We have partnered with the online specialists at Wpromote to implement effective online practice-building strategies for our clients.
— Roger P. Levin, DDS
Today, one of the most important things you can do is to stay in touch with your patients between their dental appointments. Gone are the days of sending appointment reminders via snail mail. With the internet at your fingertips, you can drive patient engagement in multiple ways, from social media contests to email marketing. There's always a quick, inexpensive, and effective way to connect with your existing patient base.
1. Use social media
Social media is a great way to generate patient interest while they're between visits to your practice. To reach out to your existing patients, one of the best platforms to use is Facebook. If you already have an active page, I would recommend continuously posting interesting content.
For example, you could use "Motivational Mondays," "Trivia Tuesdays," or even "Throwback Thursday" posts that encourage patients to "like" the post or visit your page. Try to pose questions often, so that patients not only have something to like but can also comment on for greater involvement and further opportunities for engagement.
Another way to leverage your Facebook page is by hosting contests. For instance, have a "Summer Selfie Contest" in which patients can post a selfie and tag your practice page. The most likes wins a prize. It's a simple way to get patients to engage while bringing more brand awareness to your page.
"Remember, if you don't have patients following you, your creative posts won't be seen."
I would encourage you to also use this platform to link to areas on your website, such as treatment options, contests, or your blog. Leading patients back to a service they might not have known you offered, such as teeth whitening, could get patients back in the door for more than just routine visits.
Remember, if you don't have patients following you, your creative posts won't be seen. Ask patients to "like" your Facebook page while you have them in the office. This way you can be sure that they'll be engaged when they are perusing their news feeds between appointments.
2. Use email for marketing
Many doctors use this form of digital marketing to stay in touch with patients between office visits. You can use different programs such as Mail Chimp or Constant Contact to update patients and market services with promotional email messages, commonly known as email blasts. You can also use email to send out office e-newsletters.
3. Host a fun event
Everyone loves to have a good time. By hosting an event at your practice, a local movie theater, or skating rink, you can really get your patients excited. You might be surprised at how many practices host movie nights, run sponsored spring carnivals, or even have an event at their location to keep patients engaged.
4. Sponsor a local team or event
This is a great way to show your patients that you care about them and also the community as a whole. Sponsoring a local baseball team or an event can really get your name out there, generating goodwill and encouraging patients to visit your practice.
More ideas to engage your patients
What I've mentioned here are just guidelines. I suggest that you meet with your team to come up with more ideas for using social media to engage with patients while they are between appointments.
Bekkah Vidal is an online marketing specialist at Wpromote and is responsible for assisting dental practices with their online marketing needs.
For more information about online presence and other components of the Levin Group Marketing Consulting Program, please speak with a Levin Group dental practice specialist at 888-973-0000.
The comments and observations expressed herein do not necessarily reflect the opinions of DrBicuspid.com, nor should they be construed as an endorsement or admonishment of any particular idea, vendor, or organization.