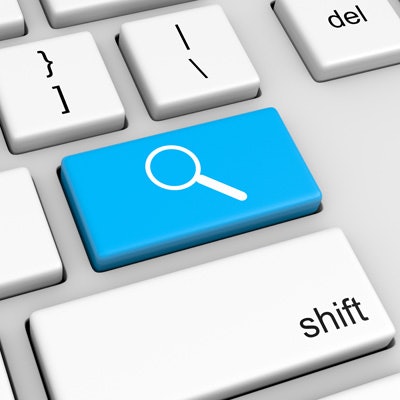 Levin Group has developed the leading comprehensive dental marketing consulting program incorporating internal marketing, customer service, and online marketing. We have partnered with the online specialists at Wpromote to implement effective online practice-building strategies for our clients.
— Roger P. Levin, DDS
As an online marketing specialist, I often find that one of the biggest struggles for dentists is keeping up with blogging. It's not always easy, but it's extremely important. Blog posts add new relevant information on your website for both users and search engines, enabling patients and prospective patients to learn more about you and your practice.
There are only so many treatment pages that you can add to your website, but there's always a relevant topic you can blog about. To assist you in creating more engaging blog posts, follow these five tips:
1. Turn keywords into blog subjects
There's a blog topic waiting to happen from whichever keyword you choose. For instance, if it is a certain brand of aligner, you could write a post about the five benefits of that product. People searching for that product in your area would find that information helpful, and search engines would be more likely to list your website higher.
2. Go nondental
Blogs don't always have to be about dentistry -- you can leverage other topics, like fun events going on in your area. As always, make sure you are engaging website visitors and building search engine optimization value. For example, while you might be located in Manhattan Beach, CA, you might also want to rank high in searches for nearby towns. To attract potential patients from surrounding areas, you can highlight events going on in those locations. In a way, your blog would be doing double duty -- signaling to the search engines that you are relevant in these areas, while reaching out to potential patients.
"There are only so many treatment pages that you can add to your website, but there's always a relevant topic you can blog about."
3. Share what's going on in your office
Another great way to engage users and keep your patients invested in your practice is sharing practice news with your audience. Often dental offices will run contests, sponsor an event, or even win an award. These are all great blog topics that are relevant and will interest your readers. Patients who want to win prizes are always willing to return to the blog for the next upcoming contest.
4. Connect your blog to social media
At this point you might be wondering how to promote your blog posts once you have added them to your website. A great way to do so is through your social media profiles. Each time you add a new post to your website, be sure to add a link to it on Facebook, Google+, Twitter, and even your Instagram bio. Wherever you have a social media presence, you will want to share your blog posts.
5. Blog on a regular basis
You will want to make sure to keep up with your blogging. While there are many complicated rules regarding search engines, they really have one goal -- bringing relevant and up-to-date information to users. At a minimum, you should try to blog at least several times a month on a relevant dental topic, local event, or practice update.
Be sure to keep in mind that blogging is an effective way to show off the personality of your practice and how you are different from other practices, so get out there and get creative.
As a business, you want to be where your customers are, so you can communicate with them as frequently as possible. Blogging will build your online presence and keep you connected to the people who are or who will become your patients.
Bekkah Vidal is an online marketing specialist at Wpromote and is responsible for assisting dental practices with their online marketing needs.
For more information about online presence and other components of the Levin Group Marketing Consulting Program, please speak with a Levin Group dental practice specialist at 888-973-0000.
The comments and observations expressed herein do not necessarily reflect the opinions of DrBicuspid.com, nor should they be construed as an endorsement or admonishment of any particular idea, vendor, or organization.