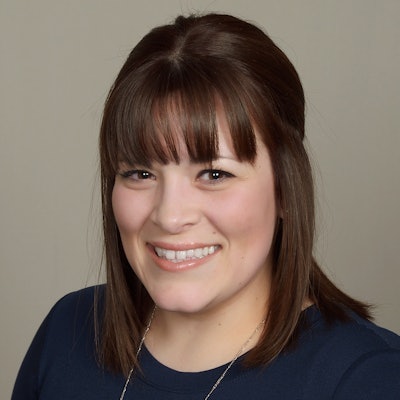 Is your practice thriving at the level you'd like, or are you looking for some help in a specific area? That's where you need a Practice Rescue. Jill Shue of Custom Dental Solutions offers practical solutions gathered from years of experience with practices like yours.
Does this scenario sound familiar? Patients are frustrated with financial surprises when they receive their bills. This leads to unhappy patients, your team having to constantly make difficult collection calls, and a decrease in cash flow. What can you do to decrease your patient accounts receivable?
1. Educate and inform
Many patients are not aware that dental insurances are only a benefit or a contribution, not a guarantee of payment. Instead, they expect their insurance to cover everything.
Patients must be told that they are responsible for the full balance, regardless of the contribution from their insurance. Your patients do not know the costs of procedures, nor do they know the expectations of when payment is due, unless you or your team tells them.
When presenting financial information to patients (we've found that this information should be presented before their scheduled appointment), make sure you provide them with three items:
The total fee
Their estimated out-of-pocket cost
Their estimated portion due on the day services are rendered
This presentation should be provided in writing and stated in a way your patients will understand. This may mean that you will need to alter your templates and printed presentation.
2. Options
While we recommend that you offer financing options to your patients, don't force yourself into being a bank. Present two or three companies (CareCredit, LendingClub, and the like) that patients may use to assist in paying their dental bills.
If they are unable to make a payment in full, it does not mean they must forego treatment. Show them the available options to split up their payments to make them more affordable. Being able to offer your patients options will increase your case acceptance as well.
3. Scripting and team approach
Your clinical and administrative teams must use the same terminology. The entire team should know which phrases to use and which to avoid.
"Being able to offer your patients options will increase your case acceptance as well."
"We'll bill you" cannot be an option if you expect to lower your accounts receivable. When was the last time you went to a grocery store and had the option to be billed?
Your patient has received a service and is expecting to make a payment. If you don't ask for payment, how will he or she know what is expected?
Use language like the following: "Your estimated out of pocket is $500. We'll send the remaining balance to your insurance for their consideration. Should there be anything remaining, we will send you a statement."
When collecting payment, do not ask if the patient would like to make a payment; instead say, "How would you like to pay today: check or card?" Never assume a patient is unable to pay.
Whichever scripting you use, speak confidently and concisely. If you are asking a question, be sure the patient responds. Don't let the silence win. Your patient, at this point, should have already been informed of the costs and expectations.
4. Systems and consistency
Create a protocol and timeline for collecting accounts. Send statements every 10 to 15 days for outstanding accounts (avoid the conventional 30-day billing cycles) -- the more frequent the better.
How many statements will patients receive before they get a "warning" letter? How many letters will they receive before the account is turned over to an attorney or collection agency? Your patients must receive consistent statements each month with eventual escalations for you to be successful in obtaining payment.
5. Be kind
At the end of the day, remember to be kind. Kindness truly does go a long way. You are providing your patients with financial information prior to them having work completed as a courtesy, so they know what to expect. You are not giving them this information because you are a money-hungry dentist. While, yes, we do have a business to run and jobs to do, we genuinely care about our patients and their well-being. When a patient sees that you care, you generate value, respect, and loyalty from that patient.
Collecting payments does not have to be a dreaded task. If it's done with each appointment, you will have fewer of these frustrating duties and will be able to focus your attention on taking care of your patients. After all, you did not choose this profession to hound patients for money.
Jill Shue is the administrative and insurance lead trainer for Custom Dental Solutions. She can be reached at Jill@CustomDentalSolutions.com.
The comments and observations expressed herein do not necessarily reflect the opinions of DrBicuspid.com, nor should they be construed as an endorsement or admonishment of any particular idea, vendor, or organization.