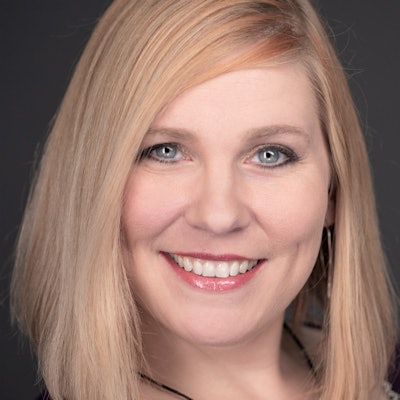 Employee recruitment tends to be one of the most dreaded and stressful tasks for practice owners. And after the time and effort, a new team member too often is on-boarded only to suddenly give a resignation letter because of a better offer elsewhere. Which starts the stressful employee recruitment cycle all over again.
Before starting the recruitment process, building the blocks of an influential culture can set you up for success. Guaranteeing successful, long-term employees is somewhat out of our control; however, there are actions a practice owner can take to create a culture where employees are engaged and fulfilled and have high job satisfaction.
A great work culture results in an increased chance of employee loyalty that, in turn, attracts great new team members and higher rates of productivity. A strong, positive culture is crucial to the success of the business and the recruitment process.
Trust the process
"A strong, positive culture is crucial to the success of the business and the recruitment process."

To recruit the talent and personality you seek, it is important to send the right message. We tell our clients to begin with a carefully worded, intentional recruitment ad. We remind them to be very specific about the attributes the candidates should possess and also to share some positive words about the team and office culture. This clarity helps candidates distinguish between ads.
We also advise our clients to be timely in responding to and engaging with potential candidates, which sets the tone for the effort to recruit the right candidate. We recommend that clients start with a phone interview of the potential candidates.
The interview process is the next area of focus. Some of our clients seem surprised when we tell them that all the questions asked need to follow the appropriate legal and ethical human resources guidelines. If you are unsure if a question is appropriate, do some research or contact human resources.
Another essential factor is that all candidates for a particular role should be asked the same set of interview questions. These intentional questions help in evaluating and comparing candidates on an even playing field and limit any liability for candidates who are ruled out.
Profiles
After a successful phone interview and before an in-person interview, we suggest asking your candidate to fill out a personality profile, such as the dominance, influence, steadiness, and conscientiousness (DiSC) profile and the Driving Forces assessment (TTI Success Insights).
These assessments can help identify the right person for the current team. For example, an insurance coordinator needs to be detail-focused and a patient-care coordinator needs excellent people skills. Personality profiles can indicate some of these desired traits to increase the chances of recruitment success.
By compiling all the information from their qualifications to their personality profiles, you should have definitive indicators that certain candidates may have good potential for the role. An in-person interview should then help solidify which candidate is the right fit for the team.
Introduce each candidate to the team and observe how they interact. Discuss with the candidates how they solve problems and handle challenging situations. You want to learn about each candidate's preferred communication style, pace, and work environment. The answers to interview questions should affirm the results from the personality profile.
Finally, act quickly when you find the right candidate. Great candidates are in high demand and will usually not wait through a long, arduous interview process. Completing these steps within a week will convey the commitment to the recruitment process and show value for the candidates' time.
Laura Barnes, MBA, is the transitions management coach for Custom Dental Solutions.
The comments and observations expressed herein do not necessarily reflect the opinions of DrBicuspid.com, nor should they be construed as an endorsement or admonishment of any particular idea, vendor, or organization.