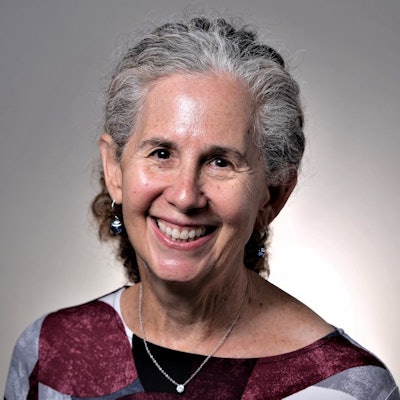 November 13 was World Kindness Day. Although the actual commemorative day has already happened, we know there is no limit to the random acts of kindness we do every day in our dental practices.
Regardless of your role in the dental office, you have the opportunity to be kind to your patients and fellow team members. We all have experienced "bad mornings" due to child care issues, recalcitrant children who just don't want to go to school/daycare, parental illness, unforeseen circumstances of traffic, etc. The list goes on and on. But, the one thing we all have to remember is this: We need to leave whatever personal drama is happening at the door.
A dental practice is a perfect storm of unexpectedness. A piece of equipment may fail, a patient may have an emergency that takes longer than anticipated, and an unexpected snowstorm may have thrown off the entire schedule. We never know what the day will bring. But, if we approach each day knowing we are making someone's day a little better, the entire team will gain a lot more than they expected.
How do we bring random acts of kindness to our practices? Starting the day with a smile and a warm greeting is paramount. If someone comes in grouchy, it may set off uneasiness or uncomfortable expectations as to how the rest of the day will go. Greeting your fellow team members with a smile and a compliment at the beginning of the day will go very far.
Volunteer to help when help is needed. As a former assistant, I am not immune to helping set up trays or prep a room prior to the next patient. Teams that work together to enhance the workflow are more productive. If a team member appears to be having a bad "outside" day, helping that person out goes a long way. On occasion, that team member may be someone you don't care for, but going slightly outside of your comfort zone to help or make that individual smile is truly an act of kindness.
Compliment your co-workers on their teamwork. It is beneficial on so many levels. Our front desk manager is the person who makes sure we are all productive. She will be the one who confirms the day, attempts to fill a void in the schedule, deals with patient payments, fields phone calls, and will know when to schedule patients with difficult appointments. To the patient, the front and the back of the office have silent communication and are seamless. When they see everyone complimenting the other team member, it goes a long way.
But, this is not only about productivity. It is about being kind to our patients and those around us. Holding the elevator for someone who is running from the door, thanking the maintenance person in your building, and letting someone take a parking space are all kind things to do.
Dental assistants are in the front line of the practice. They perform many acts of kindness, and it really may not seem like it at all. Slowly walking a senior patient or one with limited mobility to the operatory is something that the patient truly appreciates. Calming down a nervous child (or 40-year-old man) is truly a gift. A patient who is nervous most likely had a bad dental experience in the past. It is an art to be able to calm down someone who has preconceived notions about treatment and listen to their concerns. Talking to our patients and explaining in a less technical voice is truly a gift. Although we dentists think our patients understand all the words we say (even if we are not using technical dental language), dental assistants do a lot of translating and responding to treatment questions.
Dental hygienists are cognizant of the areas of sensitivity and try to avoid them during treatment.
Dentists also perform daily acts of kindness. We actively listen to our patients, some of whom have no one else to talk to during the day. We wait until the patients are numb (because we know this is the cause of dental nightmares and bad dental B movies). We make follow-up calls to see how restorative patients are doing and if patients have any questions. This demonstrates an active connection between the practice and the patient.
We frequently say thank you to our team during the day. I must thank my dental assistant several times during a procedure. Believe it or not, the patients do listen. We respect that all patients are not able to accept the complete comprehensive treatment plan, but we will work with them to get them to a state of oral health they can afford. We allow financial arrangements (though this may not seem like an act of kindness, especially if you have a $500,000 indebtedness, it may be).
Regardless of your role in the dental practice, you have the opportunity to be kind to your patients and fellow team members. We do not know what our patients are going through prior to them stepping across our threshold. From sharing an umbrella when a sudden rainstorm hits, to complimenting a parent on their child's good behavior, to putting up positive thoughts on sticky notes in an area where team members gather, there are many opportunities to randomly act kind. Allowing laughter and kindness into our daily practices will bring volumes of rewards to both our team and our patients.
Sheri B. Doniger, DDS, practices clinical dentistry in Lincolnwood, IL. Her book, Practical Practice Solutions in Dentistry, is available on amazon.com. You can reach her at donigerdental@aol.com.
The comments and observations expressed herein do not necessarily reflect the opinions of DrBicuspid.com, nor should they be construed as an endorsement or admonishment of any particular idea, vendor, or organization.