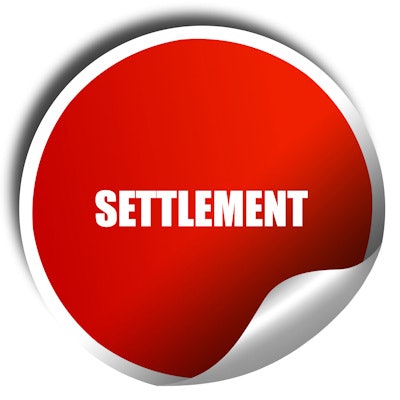 Dentists in the U.K. reached an out-of-court settlement, agreeing to pay 40,000 pounds (approximately $51,000 U.S.), with a former patient who lived with "unbearable" pain because his tooth decay was never detected or treated, according to a news report on WalesOnline.
Maria Bousmpouki, DDS, and Dorrel Gordon, DDS, of mydentist in Crickhowell, U.K., will pay the settlement to Morgan Rees, 25, for allegedly failing to spot and treat his tooth decay, according to the news report on November 26. The dentists did not admit liability.
In 2014, Rees made an appointment with Dr. Bousmpouki because he had a toothache. He said he was told that he needed a root canal. His problems, including tooth pain, continued after the treatment.
Rees returned to the practice in March 2015 to have fillings placed in the same tooth that had undergone a root canal. At that time, he was reportedly told another root canal treatment may be needed on a different tooth.
A week or so after this appointment, he said he began feeling pain in his teeth again. As the days went on, Rees said the pain turned into agony. He said his face became swollen, and he couldn't eat or sleep, prompting him to go to the hospital.
At the hospital, Rees was told that one of his teeth had an abscess and it had to be drained. It was drained, and Rees was given antibiotics to prevent infection.
About a month after the hospital visit, he experienced more tooth pain, so he returned to mydentist and saw Dr. Gordon. Rees said Dr. Gordon told him a tooth would need to be extracted in the future but provided no additional treatment to stop the pain.
Rees chose to deal with the pain for a bit to avoid losing his tooth. However, by March 2017, the pain became so bad that he decided to visit a different dental practice.
At the new practice, Rees claimed he was told that two teeth had to be removed due to severe decay. Due to the dentists failing to initially spot and treat Rees' tooth decay, he had to have one tooth extracted and is expected to lose two more. The untreated decay also has caused severe damage to another tooth, he said.
The dentists made no comment, but a practice spokesman told WalesOnline, "We are sorry for Mr. Rees's experience, which falls significantly below what we expect for patients."