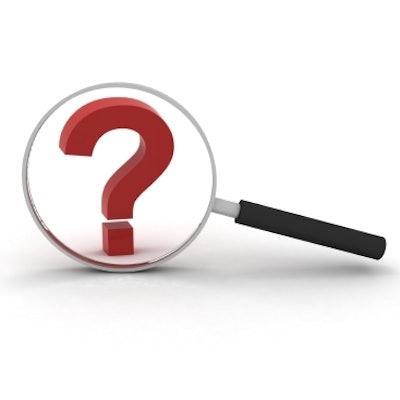 A pediatric dentist in New Hampshire is facing disciplinary action for professional misconduct for allegedly overusing physical restraints and nitrous oxide, as well as performing too much dental work during single appointments, according to a news report in the Sentinel Source.
The New Hampshire Board of Dental Examiners' disciplinary hearing against Blake Wullbrandt, DDS, began on November 8 and is expected to continue until December 2. The board will determine what sanctions will be placed on Dr. Wullbrandt if it finds that he committed professional misconduct.
The board announced on August 20 that it would be holding a hearing after it had investigated complaints about Dr. Wullbrandt's behavior at his practice, Children's Dental Care in Keene.
Dr. Wullbrandt, who has been licensed since 2001, is accused of taking a "patient volume over patient well-being" approach, according to the board's hearing notice.
He was accused of causing physical and mental harm through excessive and lengthy use of papoose boards and other physical restraints. Additionally, he allegedly routinely used nitrous oxide on patients though there was no behavioral reason to warrant its use, performing too much dental work on patients during single appointments, and obtaining insufficient informed consent for some procedures, the board stated.
In terms of excessive work, Dr. Wullbrandt gave a 2-year-old crowns on 12 teeth and four pulpotomies. All the incidents allegedly included several different patients on occasions dating back to 2012.
On November 8, the investigator in the case testified that deficiencies were found in the dentist's recordkeeping in multiple cases after patient records, billing records, statements by parents, and other materials were reviewed.
His records didn't include why or for how long restraints were used on patients, some records didn't include x-rays that were said to have been performed, and reasons for the using nitrous oxide weren't included. Additionally, informed consent papers weren't always documented.
The investigator also testified that the board looked at similar allegations about Dr. Wullbrandt in the past. The board sent letters of concern to the dentist between 2006 and 2018 about his use of restraints, the amount of dental work he was performing during a visit, and his recordkeeping.
The board began investigating Dr. Wullbrandt after it received a referral from the Medicaid Fraud Control Unit of the New Hampshire Attorney General's Office in March 2018. The office was investigating possible "abuse/neglect" of patients at Wullbrandt's practice but never ended up charging him criminally.
Dr. Wullbrandt also had other problems in the past. In 2017, the board said that the dentist had practiced while under the influence of alcohol.