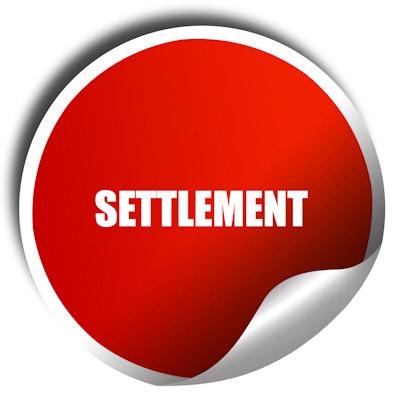 A dentist and his practice in Massachusetts have agreed to pay $135,000 to resolve allegations that they operated an illegal kickback scheme in which patients won prizes, like Apple TVs and gift cards, for more appointments and referrals and led to improper reimbursements from the state's Medicaid program.
Nathaniel Chan, DDS, of Canton and his Advanced Dental Arts practice, which has three locations, entered into a settlement agreement to resolve allegations that they operated a customer rewards scheme in which they rewarded patients who attended more appointments and referred others to their offices with money and expensive prizes, according to the Office of the Attorney General of Massachusetts. This type of incentive program violated state law by encouraging patients to schedule medically unnecessary appointments paid for by MassHealth, the state's Medicaid program.
"This dentist orchestrated an illegal kickback scheme to boost his own profits at the expense of our MassHealth program, which provides healthcare to some of our most vulnerable populations," Attorney General Maura Healey stated in a press release on February 19.
Between October 2014 and December 2017, Dr. Chan and Advanced Dental Arts allegedly operated a loyalty program in which patients earned monetary incentives and entries into a monthly raffle drawing based on the number of times they were treated at Advanced Dental Arts. Those who referred patients to the practices also received prizes, according to the attorney general's office.
In addition to Apple TVs, the practice allegedly raffled off tickets to Boston Red Sox and Boston Bruins games and Amazon Kindle Fires. Patients also received gift cards, ranging between $25 and $100, depending on how many times they were treated and the number of patients they referred. The practice also gave away birthday dinner gift certificates to VIP members.