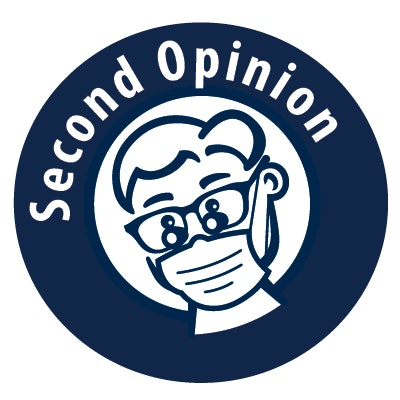 Editor's note: This is the first in a three-part series about how COVID-19 is changing dentistry and what that could mean for practices when they reopen their doors.
At the beginning of 2020, things looked great for dentists. The economy was booming, unemployment was at an all-time low, and Americans were spending money on everything, including dental care.
As revenues expanded, some innovation started to take place. At Wally, we were one of several companies leading the call for innovation. A modern patient experience was top of mind, and the trend of consumer-focused healthcare experiences fueled us.
While building Wally, we met with business-savvy dentists who were planning to move away from insurance, putting their business and clinical objectives first. These changes were happening on an individual scale, but they had the potential of having a huge effect on the industry.
Then came COVID-19, and all lives were turned upside down in a matter of weeks.
Change, change, change
As the coronavirus continues to impact our daily life, it seems the world is changing by the hour. Dentists, who have been asked to stay home, started to adapt by leaning on technology that enables patient communication from home.
COVID-19 has led many dentists to embrace innovative teledentistry solutions and other technology to make sure patients get the support they need. While we still have a long way to go in learning how to effectively use teledentistry, many have rallied around the common goal of helping patients.
After all, patients can't tell their teeth to stop having issues just because dentist offices are closed. Every 15 seconds, someone goes to the emergency room for a dental-related issue, so it's critical that patients get dental care away from the strained medical system, if possible. The last place a patient wants to be right now is the hospital, and that's an excellent motivator for that patient to embrace new telehealth solutions.
The upside of this may be that the crisis has transformed the way patients are able to communicate with their dentists. Now it's possible for patients to get guidance without an in-person visit, in a way that is convenient, accessible, and affordable. Maybe COVID-19 just created significant efficiency and convenience in how we treat patients?
A time to abandon dental insurance
Many of you are taking this time at home as an opportunity to review the fundamentals of your business. This may include weighing the pros and cons of working within the current insurance model. After this assessment, there may be strong motivation to reduce your reliance on insurance in order to simplify your business and keep it profitable.
Meanwhile, millions of Americans have lost their jobs in the last few weeks, and this number could continue to rise. That means that millions of patients are losing their dental care benefits. Those patients will have to look at their household budgets to decide which expenses to prioritize in 2020 and beyond. For many, discretionary dental spending won't make the cut.
At Wally, we saw these changes on the horizon before COVID-19, and we know that it's more relevant now than ever to adapt quickly to these changes. The bottom line is that dental care is changing.
Challenges beyond COVID-19
At the start of this pandemic, many practices had to furlough or lay off team members. Expect the administrative burden to continue for some time.
What's less obvious but just as notable is the decrease in patient volume that most practices will face, forcing a well-orchestrated patient scheduling strategy that will result in spreading out appointments and costing more chair time. Dentists had to upgrade their facilities and change their sterilization approaches due to the AIDS epidemic. Expect COVID-19 to trigger similar changes.
Maybe there's light at the end of the tunnel?
When the world opens its doors again, we'll all be facing a new reality. Patients may not have the money or the interest to visit dentists like they once did. For many, they may not come back until they have toothaches or other problems.
This will force dental practices to take a back-to-basics approach, which means focusing on a patient's most acute needs and treating his or her conditions in the most practical ways. Cosmetic and even some hygiene treatments will become lower priorities, but this isn't necessarily a bad thing.
By embracing our new reality, there will be opportunities to fortify strong patient relationships. They will become the foundation for your practice for years to come.
2 ways to proceed so practices succeed
The changing face of dentistry may seem daunting, but embracing new ideas can lead to improved patient experience and be the secret to your practice's success.
Incorporate technology and teledentistry into your practice
This pandemic has and will continue to alter the dentist-patient relationship. Teledentistry is key to strengthening these relationships. It allows you to communicate with patients in need and offers other benefits, such as the following:
Attracting new patients
Driving efficiency for front office administration
Triaging emergencies to avoid losing precious chair time
Back-to-basics dentistry requires a strategy, and teledentistry must be a major component of it.
Figure out a clean break from insurance
Insurance is a headache. Taking insurance hinders business and hurts the patient experience in many ways. That's why there's no time like the present to bid farewell to it.
With more uninsured patients and smaller budgets, this is your big chance to offer incentives that make sense for your practice. Now may not seem like the time to go out on a limb -- but it is. This is your opportunity to present existing and new patients with modern plans that make dental care accessible to all.
Finding the new normal in dentistry
Only time will tell what will become new realities for dental practices. But, as you sit here, waiting for the world to reopen, start to put your ideas into a plan so that you can jump into action the minute you get the green light to put patients back in chairs.
Those dentists who forge ahead with technology, teledentistry, and no-insurance business models that benefit practices and patients likely will have the least rocky return. Start now.
Chelsea Acosta Patel is the head of experience at Wally Health, a dental membership and teledentistry company, where she applies her experience in innovation, healthcare, and insurance from working with Clayton Christensen. She can be reached at chelsea@hiwally.co.
The comments and observations expressed herein do not necessarily reflect the opinions of DrBicuspid.com, nor should they be construed as an endorsement or admonishment of any particular idea, vendor, or organization.