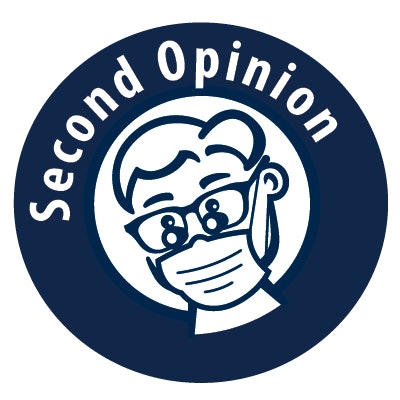 Editor's note: This is the third in a three-part series about how COVID-19 is changing dentistry and what that could mean for practices when they reopen their doors. Be sure to check out the first part and second part.
Let's face it: It's been a tough few months. Most dentists are thinking about how to get through this challenging time and hopefully rebuild an even stronger business foundation for the future. This begs a few questions:
Does being "in-network" with multiple insurance companies make sense?
With things like declining reimbursement rates and fewer insured members (due to unemployment), has insurance helped or hurt my business, especially in the toughest time?
Many dentists were rethinking their strategy prior to the pandemic, and now many have decided to take action. This is the time to implement a strategy to attract more uninsured patients to lower your dependence on insurance and help make your practice run more efficiently and be more profitable.
So how do you attract more patients? Patients care about two things: cost and accessibility.
Offer financial flexibility
Offering innovative options such as in-house plans, discount plans, or other financial options is critical. This is your opportunity to present existing and new patients with these innovative approaches that make dental care financially accessible.
Tens of millions of dental patients pay out-of-pocket for treatment each year. Now even more patients, including those who may have lost their insurance, will need treatment and need to pay for it. Paying "full price" doesn't make it easy for these individuals to schedule an appointment and spend money on treatment. In fact, while most people say they will see the dentist this year, most actually do not.
Innovative financial options incentivize patients to come in for visits before they are having an emergency, and to accept treatment. And these plans can help you attract uninsured patients who have immediate dental needs.
We know from talking to patients that cost is one of the biggest barriers to seeking dental treatment, so why not show patients that you are sensitive to their needs? Providing innovative plans shows patients you are on their side and increases their likelihood of doing the treatment. In the eyes of a patient, this will set your practice apart.
Increase your accessibility
Another barrier we see to patients seeking treatment is the inaccessibility of dental care. Calling and booking appointments weeks or months in advance creates a subpar patient experience and can send new patients looking for other options. When patients want something, they want it now.
Patients not only want care now, they want it from home. COVID-19 has increased patients' openness to, and desire for, virtual care options. Dentists who have options to connect virtually will capture and retain patients who want to access care when and where they need it.
Our dentist partners have incorporated virtual care into their workflows to ensure they can "see" a patient within days or even hours. This helps capture patients in times of need and eventually get them in the chair. Even if the patient has to wait for that appointment, getting face-to-face reassurance helps them feel comfortable waiting.
Take a calculated risk
Patient volume will take a while to rebound to prepandemic levels across the U.S., and you'll also be dealing with capacity limitations and rising practice costs. Do you also want to deal with the deep discounts and headaches that come with insurance? You can act today to launch innovative plans and tools that get patients into your chair now -- and keep them for the future.
A strategy for the uninsured simplifies your business and administrative needs. A simpler business means more profits at the end of the year.
If this seems like a big task, just remember the old proverb: The best time to plant a tree was 20 years ago. The second-best time is now.
Chelsea Acosta Patel is the head of experience at Wally Health, a dental membership and teledentistry company, where she applies her experience in innovation, healthcare, and insurance from working with Clayton Christensen. She can be reached at chelsea@hiwally.co.
The comments and observations expressed herein do not necessarily reflect the opinions of DrBicuspid.com, nor should they be construed as an endorsement or admonishment of any particular idea, vendor, or organization.