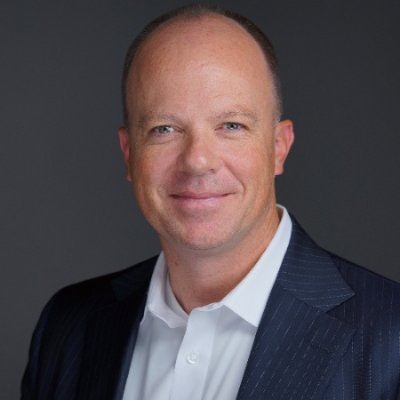 Performing dental care has always been an intimate exchange between the dentist, the team, and the patient. Getting into the mouth is the only way to deliver dental care. The efficient ability of the novel coronavirus to be transmitted between people negates the thoughts of closeness, and now we must perform dentistry with distancing, extreme personal protective equipment (PPE), and other mitigation to safeguard the patient and the dental team.
Because of the required intimacy, many dental practices are experiencing a decrease in the demand for services. We had to completely change our scheduling protocols to include longer intervals between patients. In contrast, before, it was about getting in as many patients as we could, overlapping and utilizing advanced, skilled team members. Today, we can't move between treatment rooms for a quick post-op check or a hygiene evaluation without following safe mitigation protocols.
We are seeing that less demand, more and newer PPE supplies, distancing, and scheduling fewer patients all add to increased costs.
During the pandemic, we have also turned to teledentistry to remotely assess patients for emergency treatment before visits to the practice. We have also discovered that teledentistry coding (CDT) is subject to insurance policy provisions that limit the ability to bill and to collect from the payors and the patients.
Some insurance companies more than others are working with dentists to support payment for services during this confusing time.
Delta Dental is accepting correctly submitted claims for services delivered through teledentistry. They ask for requests to be submitted as follows:
"For your patient interaction, use the appropriate evaluation procedure code, such as D0140, D0170 or D0171."
"On a separate line, also submit teledentistry code D9995 for real-time interactions (synchronous) and D9996 for text, photo or other [nonlive] interactions (asynchronous) D0170, D0171."
"Under the Delta Dental policy, the fees for teledentistry (D9995 and D9996) are considered inclusive in overall patient management and are not billable to the patient," Delta Dental stated. "Standard dental policy will apply to the evaluation codes."
The ADA has told dental offices that patients can be charged to cover PPE costs. However, that decision is up to each office.
The PPE fee has been quoted as being anywhere from $10 to $35 per patient, per encounter. Some offices consider this as part of the charge for services and do not charge extra. If you aren't charging for the additional PPE, then ensure that your fees reflect your current costs to produce the service in this new era of dentistry.
It is advisable to contact your in-network insurance plans and negotiate fees that reflect the new world of treating patients. The ADA has produced two guides to help in the process: "Handling Contract Negotiations" and "Handling Eligibility Verification."
In the guide regarding contract negotiations, the ADA discusses the anticipation that the cost of dental care will increase and dentists should readjust their fee schedules to reflect the new costs.
In the guide focused on eligibility verification, there is evidence that patients coming in for appointments may have been furloughed or laid off from employment. Dental offices must verify eligibility on the date of service to avoid collection mishaps.
Front desk business systems must reflect the need to gather relevant insurance information before treating the patient. Team members must also be knowledgeable about billing the new codes for the pandemic-related costs.
Together, we will unite to get through this crisis and come out on the other side with new knowledge, new goals, and a new appreciation for one another.
James Anderson, DMD, is a practicing dentist in Syracuse, UT, and is the CEO and founder of eAssist Dental Solutions. He can be reached via email.
The comments and observations expressed herein do not necessarily reflect the opinions of DrBicuspid.com, nor should they be construed as an endorsement or admonishment of any particular idea, vendor, or organization.