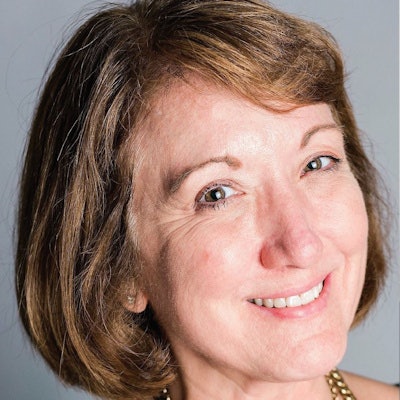 Dental offices have been shut down or reduced to emergency treatment only. Some have lost vital employees and are currently trying to find new staff in an exceedingly small pool of qualified workers. Increased safety costs, such as purchasing suction vacuums, N95 masks, and patient masks, along with additional scrub protocol are taking a bite out of revenue, so production is not where it should be. It seems like a vicious circle without an end in sight.
While everyone in dentistry has been affected one way or another by the COVID-19 pandemic, as fall approaches an added dilemma is on the horizon: influenza A and B season.
To make matters worse, the symptoms of influenza A and B are remarkably like those of COVID-19. This will make diagnosis for many difficult without testing. As a note, the antiviral medications given for flu symptoms will not be able to be prescribed via telemedicine.
Here is a list of symptoms for all:
Fever
Malaise
Headache
Runny nose
Postnasal drip
Sneezing
Reduced sense of smell
Metallic taste in mouth
Chills
Cough
Body or muscle pain
Sore throat
Breathing difficulties
There is a new rapid test pending emergency authorization from the U.S. Food and Drug Administration (FDA) that would be able to detect influenza A or B or COVID-19. But (because there is always a but) if it does not go through, patients will need to have two tests performed, which will also mean two fees.
There are a few tips to have in mind as you navigate this new dental dilemma. First, add questions to your previsit checklist that include influenza-related symptoms. Asking more questions will give providers and teams a better idea of what patients have been exposed to.
Second, recommend the flu vaccine to your teams and patients. While investigators are still working on a vaccine for COVID-19 (please do not get me wrong -- I would want to see much more testing before I have one), there are flu shots available. They are not foolproof, but it is better to safeguard as much as possible. The first year I did not get a flu shot was the first year I got the flu.
Third, test your patients based on symptoms. If you have a procedure that needs to be completed but your patient says he or she has been achy, you need to do a rapid influenza A and B test. You need to find a Clinical Laboratory Improvement Amendments (CLIA) waived test. Here are a couple that can be purchased at CLIAwaived.com:
QuickVue influenza A+B kit: nasal swab test with results in 10 minutes; 25 tests in each kit; cost, $355 ($14.20 per test)
Sofia influenza A+B fluorescent immunoassay (FIA) kit: nasal swab test with results in as few as three minutes; 25 tests in each kit; cost, $375 ($15 per test)
Medical average reimbursement per test is $16.08 and the medical procedure code is 87804 (Infectious agent antigen detection by immunoassay with direct optical observation; influenza) with modifier QW (which means it is CLIA waived).
Aetna recommends these code choices:
B34.9 -- Viral infection, unspecified
J10.0-J11.89 -- Influenza due to other influenza virus
M79.10 -- M79.18 - Myalgia
R05 -- Cough
R50.9 -- Fever, unspecified
R06.82 -- Shortness of breath
R51 -- Headache
R53.81 -- Other malaise
If you do not know how to bill medical for dentistry, let us help. We have created software to bill medical insurance for dental procedures when medically necessary. Reach out to support@devdent.com.
In dentistry, we are sometimes the most frequent contact our patients have with a medical provider. In other words, people may see the dentist more often than the doctor. Because of this fact, dental practices should look at how they can protect not only their patients but also their staff as well.
It's best to create a protocol now before you are inundated with health difficulties that slow down your production and create an environment of illness within the team.
Laurie Owens is a certified professional coder (CPC) and certified professional biller (CPB) and the director of medical billing education for Devdent. She brings 18 years of experience in educating dental practices on billing medical insurance for dentistry and the techniques to get claims paid.
The comments and observations expressed herein do not necessarily reflect the opinions of DrBicuspid.com, nor should they be construed as an endorsement or admonishment of any particular idea, vendor, or organization.