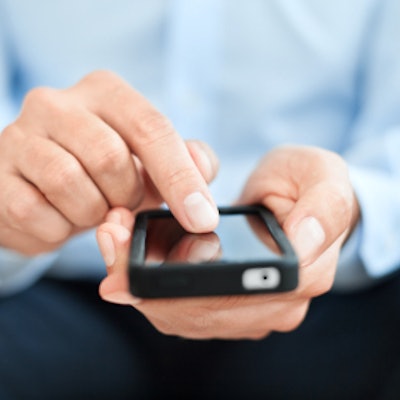 Teledentistry finally may have its moment, and it may help dental practices stay on track with patients in the face of the ongoing pandemic and beyond, according to a recent panel discussion hosted by the ADA's Health Policy Institute (HPI).
Integration, like implementing virtual dental visits, will help practices bounce back from the pandemic and prevent dental hygienists from becoming more overwhelmed. Without intervention, offices are in danger of getting further behind in providing patients with x-rays, fluoride treatments, and product sales, said Roger P. Levin, DDS, the CEO of the Levin Group and a member of the panel.
"We're going to see an explosion of new companies in teledental products," he predicted during the September 16 discussion.
Everything changed
The use of telehealth services was projected to increase from 250,000 patients in 2013 to an estimated 3.2 million patients in 2018, according to the American Teledentistry Association (ATA). Some dental experts have been expecting teledentistry to make its mark in private practices for years, but most dentists didn't embrace it until they had no choice.
Then came COVID-19. When the ADA and public officials recommended that practices postpone all nonurgent dental care, many sat tight and waited for more guidance while others finally took the plunge and gave teledentistry a try. It didn't hurt that insurance plans shifted gears and began covering these services during the pandemic. Even Congress expanded access by giving the U.S. Department of Health and Human Services (HHS) and the U.S. Centers for Medicare and Medicaid Services (CMS) the authority to waive restrictions on Medicare telehealth services. In July, the ATA sent a letter to U.S. lawmakers, requesting they advance permanent telehealth reform. This temporary move resulted in many people using telemedicine for the first time and shows more may be inclined to use it in the future, according to the ATA.
HHS even relaxed healthcare providers' compliance with HIPAA to allow them to provide services to patients via remote technology, including smartphones.
Seize the day
With those unprecedented changes, as well as projections that between 18% and 20% of patients won't be returning to practices in the immediate future, now is the time to innovate, Dr. Levin said.
Teledentistry could benefit practices in many ways, including using virtual visits to see postoperative patients. Consulting virtually with postsurgical patients will leave dental chairs open for more productive, important procedures, he said.
"Dentistry had been stagnant in so many ways, and now we're going to see five years' worth of change in about five months," Dr. Levin said. "We're going to see some rapid advancement in our profession, and I think it's very exciting."