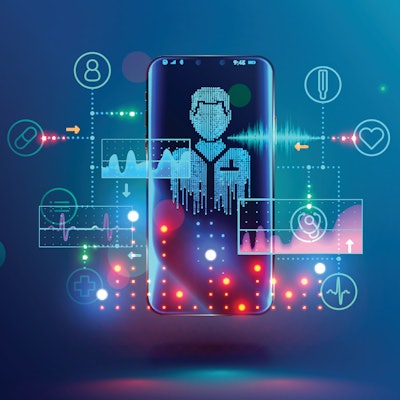 Medicaid patients who consulted with a dentist remotely in 2018 did not delay treatment or experience more serious emergency problems, and the cost for care was less, according to a research brief released in May by the CareQuest Institute for Oral Health.
Treatment for Medicaid patients who had teledentistry visits cost 10% less than for those who exclusively sought in-person care during 2018. Teledentistry not only saves money by cutting unnecessary in-person exams and procedures but also allows dentists to screen patients and prioritize those with the most critical needs, according to the authors of the report.
The "findings demonstrate that teledentistry effectively triages patients into necessary care," wrote Eric Tranby, PhD, data and impact manager, and Dr. Madhuli Thakkar Samtani, biostatistician, from CareQuest.
Currently, little evidence offers insight into the oral health outcomes of teledentistry patients. Knowing the benefits of treating patients remotely may encourage more dentists to embrace teledentistry.
To determine how teledentistry affects follow-up care, the risk of more serious dental problems, and the cost of care, the authors used the IBM Watson MarketScan Medicaid database to examine outpatient dental claims data for 543 patients. Each had at least one teledentistry visit during the first six months of 2018. Then, they examined the dental services use patterns and rates of return following the teledentistry visits during that calendar year.
The analysis revealed that 455 (84%) of the patients returned for a follow-up in-person dental visit after a teledentistry visit. The average duration between the teledentistry session and the in-person visit was three weeks; however, 70% of patients went to dental practices for follow-up within a week of their remote visit. Also, only 1% of patients who had an in-person dental visit following a teledentistry session returned for an emergency dental visit, the authors noted.
Additionally, the cost of care was 10% less for patients who had a teledentistry visit: In 2018, the average annual dental cost per patient was $681 for those who had at least one teledentistry visit; the cost was $756 for those who did not have a remote session.
"Teledentistry is an effective way to triage patients," the authors concluded.