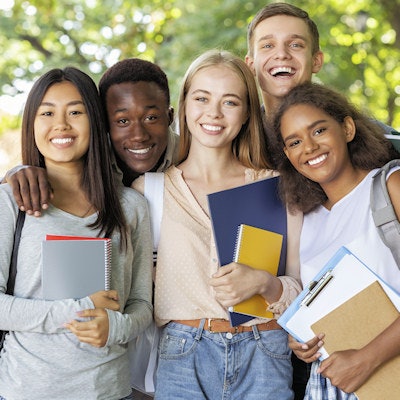 What we used to think of as typical returning dates for college students is not true anymore. As the mother of college students myself, I can assure you that now is the time to make sure you have your college students scheduled for their regular checkups before they return to campus.
Many college calendars have changed due to the COVID-19 pandemic. This is the case in my home -- my daughter is returning to school at the beginning of August and my son is returning the last weekend of August.
While the end of summer may feel far away, in reality, August is just around the corner. My recommendation is to run a report based on your patients' birthdays to make sure you are getting appointments made for all of your college-age patients right away. Another benefit of proactively reaching out to your patients who are home from college is building a better relationship with each family.
Additionally, during the past year, the COVID-19 pandemic has shown many issues that can occur with poor oral habits as well as additional stress. I have heard about many students now clenching and grinding their teeth due to stress that was not apparent even a year ago. This is all the more reason that college students need to be seen before returning to their campuses.
After you have focused on your college-age students, turn your attention to students still living at home. The start date for primary and secondary schools varies greatly across the country, but most are starting back in August. Please keep the school schedule in mind when working on your office schedule.
I know the pandemic-related shutdown has likely affected your schedules, so I am going to recommend one additional item to start reviewing in your practice this summer. Even in July, it is not too soon to pull your reports to discover those patients with unused insurance benefits.
I view insurance benefits as an additional method that patients can use to pay for their needed treatment. By proactively touching base with those patients who have unused benefits, you are building more value in your relationships with your patients as well as making sure their oral health is a priority.
Lynne Leggett is the founder and CEO of Victory Dental Management and the author of You Can't Coach Quit: How to Create a Winning Dental Practice for Your Success. She has more than 25 years of business experience in several industries, including dentistry, medical, pharmacy, sales, transportation, logistics, and project management. Learn more about her and her services, including some free offerings, on the Victory Dental Management website.
The comments and observations expressed herein do not necessarily reflect the opinions of DrBicuspid.com, nor should they be construed as an endorsement or admonishment of any particular idea, vendor, or organization.