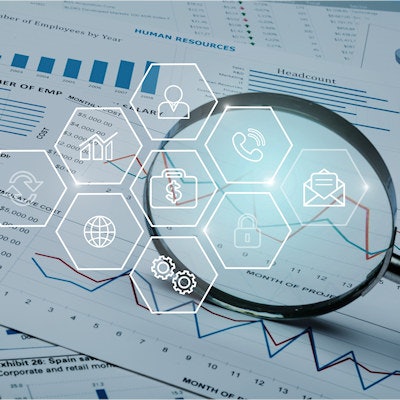 Companies throughout the world have started to realize the benefits procurement can bring to their bottom line. The dental industry is no exception. The reality many practices face is a sobering one. Expenses continue to rise while many practices experience stagnating reimbursement rates. Many practices have -- among other improvements -- begun to leverage technology to implement procurement best practices and realize the resulting savings and return on investment (ROI) in both hard and soft costs.
Let's start by clarifying what procurement is. Procurement's main objective is to deliver the right item, in the right quantity, at the right time, and at the best possible price. More specifically, it is a function of business management that entails identifying product and/or service requirements, vendor vetting and selection, purchase strategy planning, negotiating pricing and payment terms, etc.
Historically, dental practices found these processes to be cumbersome and time-consuming, thus lowering adoption. But today's technology lowers these barriers and makes implementing cost-saving procurement best practices attainable for practices of all sizes, resulting in a faster and more robust ROI.
Although increasing revenue is often assumed to be the path to profits, procurement offers a critical opportunity to increase profits and makes for a more efficient, well-run dental office focused on providing optimum service levels and fueling further growth.
Healthy spending habits make for healthy profits. Unlike revenue, every dollar you save through better procurement goes directly to your bottom line. In fact, Method Procurement Technologies estimates that for every $1 you save, you would need to increase revenue by $2.94 to have the same impact on your bottom line.
Why procurement is critical
What exactly constitutes cost savings, and where do they come from? Let's start by defining hard versus soft cost savings.
Hard cost savings are easily quantifiable and measurable on your profit and loss statement. An example of hard cost savings is the lower prices your practice would pay on its next supply order.
Soft cost savings, on the other hand, although they may bring great benefit, are more difficult to quantify as the improvement they bring to your bottom line is indirect and often due to improved efficiencies. An example of soft cost savings is the reduction in the labor required to compile a list of the supplies needed, shop for the best price, and place the order.
Here's how leveraging digital procurement through the creation of automated workflows can offer both hard and soft cost savings opportunities that make for a quick ROI:
Reduce and in some cases eliminate the effort required to price compare all dental industry suppliers or your practice's preferred suppliers
Enable multisupplier budget management before purchases are made
Save employees time, so they can spend their efforts better serving your patients
Improve cash flow by implementing a just-in-time inventory system
Eliminate rush orders and the associated costs such as expedited shipping
Maintain optimum service and production levels by ensuring you avoid running out of essential supplies
Analyze purchasing data to negotiate improved pricing and extended payment terms
Reduce waste caused by overpurchasing, leading to potential losses due to damage or an expired product resulting from poorly managed inventory
Implement a three-way match accounting control measure designed to prevent losses on incorrect prices, shipments, and other errors
There are a growing number of options for procurement software in the dental market, with a wide range of capabilities. In addition to supporting all of the benefits covered above, the right procurement software should do the following:
Automatically update the products, prices, and stock levels for every dental industry supplier
Have an intuitive user interface designed with dental practice staff in mind, not developed for a huge corporation
Offer robust functionality in the areas of formulary support, segregation of duties, reporting, and inventory management
Procurement is a strategic business function that plays a crucial role in the success of a dental practice. Yet, all too often the benefits that dental practices can obtain by enhancing their procurement processes go unrealized.
Whether you're a single office practitioner looking to scale or a dental service organization (DSO) with numerous locations, empowering your employees to better spend your dollars makes for good business and a healthier bottom line. Alleviate headaches and let data-driven decision-making elevate your profits so you can get on with serving your patients and scale profitably.
Daniel M. Traub serves as vice president of product at Method Procurement Technologies, a dental-specific inventory management and procurement platform custom designed to enable dental practices and DSOs to embrace procurement best practices through proprietary workflows that minimize disruption for the organization and lead to improved cash flow, team efficiency, and financial results.
The comments and observations expressed herein do not necessarily reflect the opinions of DrBicuspid.com, nor should they be construed as an endorsement or admonishment of any particular idea, vendor, or organization.