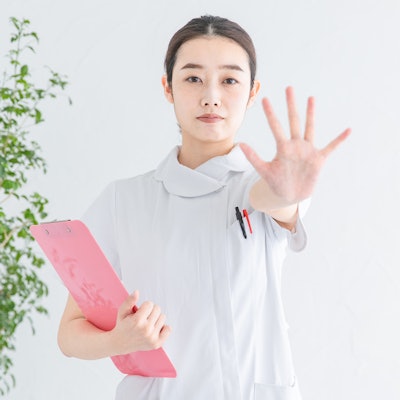 Approximately 86% of dental hygienists in the U.S. reported experiencing inappropriate patient sexual behavior at some point in their careers in a study published in the August issue of the Journal of Dental Hygiene.
Additionally, about 63% of hygienists experienced patients engaging in inappropriate behavior within the past 12 months, including patients staring at their bodies, grabbing them, and making overtly sexual remarks, the authors wrote.
"The prevalence of [inappropriate patient sexual behavior] events reported by dental hygienists, along with its management challenges, has identified the need for providers to develop skills in the use of effective intervention strategies ... in the dental practice setting," wrote the group, led by Dianne Smallidge, RDH, a professor and interim dean at Forsyth School of Dental Hygiene at the Massachusetts College of Pharmacy and Health Sciences (J Dent Hyg, August 2021, Vol. 95:4, pp. 14-22).
In the U.S., the prevalence of workplace violence and inappropriate patient sexual behavior continues to increase. Previous studies have shown that healthcare workers are 16 times more likely to experience violence or sexual misconduct than those in other occupations, the authors wrote.
Until recently, there has been little research on the topic in the field of dental hygiene. In June, a study from researchers in South Korea revealed that dental hygienists experience multiple types of inappropriate behavior in the workplace, including verbal attacks, sexual innuendos, and evaluation of their appearance.
To better understand such workplace experiences, Smallidge and colleagues asked dental hygienists in the U.S. to respond to a survey. Of the 232 who completed the survey (471 began it), 223 were female, and 213 had been continuously treating patients over the past 12 months. In addition, 121 of the respondents worked at private practices.
Approximately 86%, or 199, of the dental hygienists reported experiencing at least one incident of inappropriate sexual behavior from a patient. Within the past year, 146 dental hygienists faced inappropriate sexual conduct from a patient, the authors wrote.
Though hygienists reported experiencing a variety of inappropriate behaviors, patients staring at hygienists' body parts in a way that made the person feel uncomfortable was the most common type of incident. Approximately 82% of respondents experienced this behavior during their careers, and about 61% faced it during the past year. During their careers and within the past 12 months, dental hygienists also experienced behaviors such as overtly sexual remarks or jokes from patients, as well as purposeful touching.
The study had several limitations, including recall bias and the self-reporting nature of the survey, the authors noted.
Due to the high prevalence of inappropriate sexual behaviors hygienists experience at practices, practitioners need more education and improved workplace policies to better manage these situations, the group concluded.
"Emphasis needs to be placed on strategies to protect health care workers safety," Smallidge and colleagues wrote.