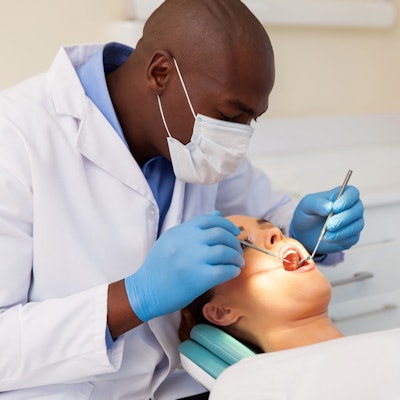 Though many patients struggle to pay for dental treatment, many dentists fail to offer financing options, according to survey data recently released by dental financing service Sunbit.
Thinking that patients do not need alternative ways to pay for dental treatment was the most common reason for not offering financing, according to survey results released October 11.
"If the goal is to help more patients fulfill their treatment plans while optimizing patient satisfaction, dental practices must evaluate the financing solutions they offer," according to Sunbit.
Faced with the inability to pay their share of dental bills or incur a high unexpected dental expense, many dental patients will choose to undergo partial treatment or avoid going to the dentist. This approach is not sustainable and could result in patients experiencing more serious complications that could cost them more money in the future. Therefore, it is important to give patients as many payment options as possible.
To better explore the gaps between recommended dental treatment and case acceptance, Sunbit conducted a survey of 1,559 dental professionals. Of the respondents, 58% of dental professionals reported not proactively offering financing to patients, according to the results.
Most importantly, the survey showed a clear disconnect between clinicians and patients. When asked about why they didn't offer a financing option to patients, 32% of dental professionals reported that they did not believe there was a patient need.
A clear understanding of patient needs is not the only problem. Also, dentists aren't satisfied with their existing providers and too many patients get declined for credit.
Nearly one-third of dental offices reported having patient financing approval rates lower than 59%, while about two-thirds of practices see patient approval rates under 69%, according to Sunbit.
On the bright side, 43% of patients have said that they would undergo more dental treatments if they could pay for care over time, according to a patient survey conducted in the summer of 2021.
Nevertheless, offering multiple financing options can benefit patients and clinicians.
"With cost being the most apparent barrier to success, dental professionals need to consider newer innovative patient financing tools that help more patients get the dental treatments they need through a frictionless and less cumbersome process," according to Sunbit's report.