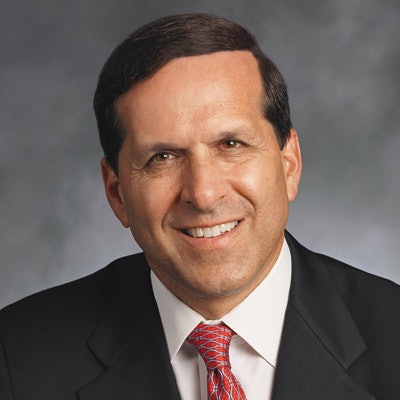 After 11 years of an upward economy, we experienced a pandemic. As we progress through the pandemic, we have new economic factors, such as inflation, supply chain challenges, a staffing crisis, and uncertainty in the overall world order. While these are the negatives, there are many positives and actions that can be taken to protect your practice and future.
Dentistry weathered the pandemic well, but this isn't a guarantee that the demand for dental services, which was partly motivated by consumers having more disposable income and fewer places to spend it during the pandemic, won't begin to shift in another direction.
In any situation, it is the job of the practice CEO (the dentist) to ensure that the practice has the right strategies in place to achieve and maintain success regardless of the external circumstances. This article will offer suggestions that will allow you to keep your production on pace.
Understanding production
Inflation is happening. No one can be certain, but there are estimates that inflation could go as high as 6% or 7% for some period. Interest rates are also rising, and the Federal Reserve's benchmark interest rate may go as high as 3% or 4% soon. Regardless of whether these projections are correct, practices should take the time and effort now to ensure a successful future.
How can practices ensure successful performance in this environment? Every industry has one number that is more important than any other number as a key performance indicator. Ours is production.
How do we keep production at pace with inflation or even better? I believe that this can happen through a series of actions that work together to offset a 6% or 7% inflation rate while still allowing for growth in production and profitability over whatever the inflation number becomes.
Here is a list of production strategies to help your practice keep pace with or exceed inflation, which is important right now.
1. Increase practice volume
Although this is not something most dentists want to hear, the reality is that the higher the volume, the higher the production. When facing a decline in profitability due to factors such as the cost of personal protective equipment supplies or labor costs rising by as much as 10%, the practice needs to search for ways to increase production. A higher volume of patients can be seen easily by most practices if they improve the efficiency of their practice systems.
We routinely now find that practices can save 10 minutes an hour by mathematically recalculating the schedule following procedural time studies. This simple technique will increase doctor production time by two months a year, translating into six extra years of doctor production time in a three-year career.
So why haven't more practices focused on this strategy? First, because they did not think about it. Second, because practices were doing well, and doctors were satisfied with their overall profitability and income.
2. Improve the speed of staff members
This is one strategy that you rarely hear anybody talk about, but every minute a staff member can complete a task faster, it opens a minute up to focus on other things. For example, we teach dentists to delegate everything possible. We believe the dentist should focus on things that only dentists can do, and everything else should be delegated to team members. However, successful delegation starts with training.
There's an old expression: For every dollar spent on training, you get three dollars back. Whether this is true or not, it makes the point that training is a critical activity, and there is no question there will be a return on investment. For example, improving the speed of a clinical assistant allows doctors to complete procedures faster. This can then lead to the increased volume mentioned in tip No. 1 above.
3. Raise your fees
Raising fees has a two-pronged approach. First, many patients do not have dental insurance, and raising fees is a standard business approach, especially in the face of rising inflation.
For insured patients, insurance companies have a maximum allowable fee. You can raise your fees by any amount, and it does not mean that you receive a larger reimbursement. However, if you do not raise your fees regularly, you will find that the insurance companies will never increase the practice profile. In an era where many insurance companies are lowering reimbursements, we typically find that raising fees will offset some of the lowered reimbursements and often lead to an increase in current reimbursements.
When I informally survey the audiences in my live seminars, I find that about one-third of dentists have experienced insurance companies lowering fees in the last 12 months. This trend will continue, and the only way to combat it is to adjust your fees to keep up with inflation.
4. Expand elective services
Dentistry is not all about insurance services. By focusing on internal marketing, patient communications, and case acceptance of elective procedures, the practice has a wonderful opportunity to increase profitability.
Keep in mind that if you can raise your fees by 5% and have patients accept treatment at the same rate, then you can immediately improve practice revenue. We don't find many patients turning down cases due to a 5%-10% difference in the fees.
Identify your top five elective procedures, and create a campaign to educate, communicate, and motivate patients in that direction. All patients can take advantage of opportunities such as cosmetic dentistry and other opportunities such as dental implants and appliances for bruxism, sleep dentistry, etc.
5. Take advantage of production strategies
We keep a list of over 200 ways to increase practice production. Some are big and some are small. Here are a few to consider:
Keep 98% of all patients scheduled at all times.
Collect 98% of all money owed to the practice.
Decrease no-shows to under 1%.
Decrease last-minute cancellations to under 1%.
Schedule new patients within seven to 10 days, as a new patient has a significantly higher financial value to the practice in the first 12 months versus a current active patient.
Schedule emergencies that day, as case acceptance is extremely high.
Increase the price and quantity of oral home care product sales to patients.
Communicate to all patients who have incomplete treatment the exact dollar amount of their remaining insurance benefits and that they will lose those benefits at the end of the year.
In January, communicate to all patients who refused to complete treatment until their insurance benefits renewed the dollar amount of their renewed benefits.
Summary
Certainly, there are several ways to increase practice production that should be addressed regardless of the economy or economic conditions. However, in the face of inflation and all related factors, this may now be more critical than in the past. You don't want to wait until you are impacted by higher staffing costs. If staffing costs rise by as much as 10%, the only way to offset that is to increase production by an equal amount.
The key to all of this is selecting practice production improvement strategies and then implementing them into well-defined step-by-step systems.
Dr. Roger P. Levin is CEO of Levin Group, a leading practice management and marketing consulting firm. To contact him or to join the 40,000 dental professionals who receive his Practice Production Tip of the Day, visit LevinGroup.com or email rlevin@levingroup.com.
The comments and observations expressed herein do not necessarily reflect the opinions of DrBicuspid.com, nor should they be construed as an endorsement or admonishment of any particular idea, vendor, or organization.