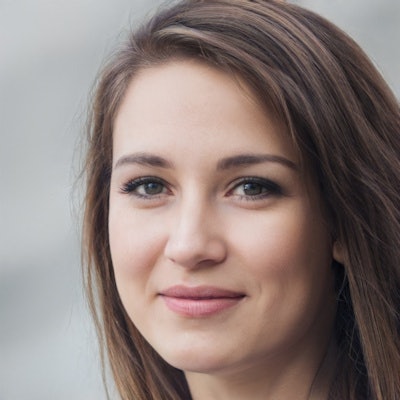 A blog is always an effective tool when you're creating a site for any business. That's especially true for dental practices. You want to get eyes on your site so potential new patients consider coming to you. Here's how you'll get them to join your practice by using a blog.
The benefits of a dental practice blog
Before you set up your blog, it's important to first know why they're effective. When you're posting regular content on your blog, that's going to get search engines to show your page to people looking for similar topics. The more people who see your site, the more potential clients you'll have.
When you have that blog up and running, it helps cement your place online as a dental health expert, which is important when you're trying to get seen among all the other sites online.
A good blog offers information and advice that people can use. When potential patients see that you're giving educated advice, they're more likely to choose you as their dental service provider.
Also, as you create blog posts, you'll share with potential patients the different aspects of your practice. For example, if you offer orthodontic care, you can highlight the services you provide in a blog post about orthodontics.
There are lots of benefits to running a blog. Now that you know why you should have one, you'll have to go about setting one up.
Creating a good blog post
Once you've decided to start blogging, you want to ensure you're creating quality posts every time.
"A good quality blog post is so important to your SEO [search engine optimization]," said blog writer Janet Matherson of Boom Essays and Essay Writing Services. "The more good quality posts you write, the better your SEO results will be."
If you take the following six steps, you'll be able to create content that potential new clients want to see.
1. Choose topics that are useful to your audience.
What do you start writing about? The key is to think about what your audience is looking for from you. What can you provide an expert article about? As a dentist, you could provide advice about at-home dental care or an overview of how a certain dental procedure works.
2. Do keyword research.
Keywords are words or phrases that a person will use when they do an online search. You'll want to include these words and phrases in your blog posts to direct potential patients to your page. You can research keywords yourself by considering what people are searching for, or you can use an online tool to help you come up with keywords.
3. Break down the article.
After you have come up with a headline for your article, the next step is to break the content of the post into sections marked by smaller headings. These subheadings help readers scan the post, looking for the exact information they want. It also makes the article a lot easier to read.
4. Consider your language.
As with most industries, there will likely be a lot of technical language that you use every day. However, consider your audience. Will they understand that language if you use it in the post?
"It's always better to cut the jargon out of a post if you can," said Mike Langley, a dental blogger from the State of Writing and Paper Fellows. "If you include it, it makes the post harder to follow."
5. Include images and links.
Your blog posts shouldn't be one long block of text. That's going to feel like a slog for the reader. As such, you'll want to include some images to break up the text. Images are also great for SEO, as the metadata and captions will contribute to the visibility of your blog on the web.
You can also include links, and these are another essential SEO element. Linking back to trusted sources shows that your work is researched, and it demonstrates to search engines that your posts are more credible than other webpages.
6. Add a call to action.
At the end of your blog post, it's always a good idea to add a call to action. This is something that prompts the reader to do a certain action.
Your call to action could be something like "Contact us," "Follow us on social media," or "Book your appointment online." It should be succinct and clear in what you want the reader to do so you get the results you're looking for.
By following these tips, you can create good quality, easy-to-read blog posts. A blog can help people find your site and potentially come on board as one of your patients. Now that you know all the basics, you can create consistently good content that improves your SEO and gets you seen by your audience.
Jenny Han is a writer with Academized and UK Writings. She covers the dental industry and dental writing in particular. Han is also a contributor to Ox Essays.
The comments and observations expressed herein do not necessarily reflect the opinions of DrBicuspid.com, nor should they be construed as an endorsement or admonishment of any particular idea, vendor, or organization.