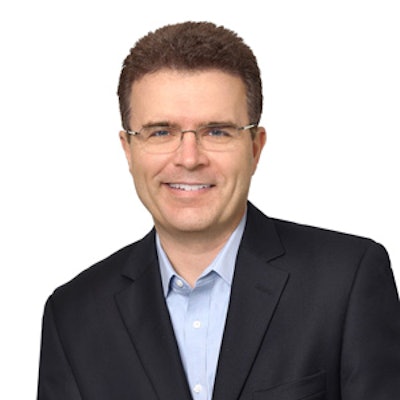 According to IBISWorld, the U.S. dental market was worth $162.1 billion in 2022 and was predicted to expand by 6.1% this year alone. As we close the chapter on 2022 and begin to plan for 2023, there are several things dental practices should consider when deciding where to invest and what to focus on. With many opportunities for great advancements in 2023, outlined below are three key predictions to watch when planning for the year ahead.
1. Continued adoption of new technology
The entire healthcare industry has seen a continued focus on technological innovation and the dental industry is no exception. We've seen an increase in digital dentistry and the workflows that it enables. As patients continue to expect less time-consuming procedures with minimal pain and recovery times, it's important for practices to adopt technology that facilitates this shift. In 2023, it's expected that digital methods for dental impressions, restorative and aesthetic treatments, and more will continue to rise, and practices will be encouraged to implement technology to stay ahead of the industry and retain patients. Those practices that continue to invest in digital workflows and new technology will differentiate themselves in the market.
Additionally, with more patients aware of the importance of oral health, it's likely that they'll be advocating for themselves and researching their options -- yet another reason why it's important to invest in technology to advance your practice and provide the most comprehensive service list and best care possible.
2. Patient experiences as a top priority
With dental costs expected to increase in 2023, practices will be forced to continuously differentiate themselves to attract and retain talent who will deliver an exceptional patient experience. In fact, surveys have shown that 86% of buyers will pay more for a better customer experience. This indicates that a patient will be more likely to pay a premium if they have pleasant experiences with practice staff and office.
This journey does not just begin when the patient sits in the dental chair, it starts before the patient even enters your practice. With this, in 2023 and beyond it's important that all social channels, marketing materials, and verbal/written communications from your practice prioritize the patient. This includes a sense of urgency in response times, friendliness, follow-through, advanced offerings, and precise information. The practices that will be most successful now and in the future will not be those with the largest waiting rooms or entertainment, but those that enable a great patient experience with minimal interaction.
Another consideration is closely monitoring your reviews online and encouraging satisfied patients to share their experiences. A crucial factor in earning a five-star review is the quality of customer service during a visit. Finally, it's important that the journey the patient experiences before entering your practice matches the one they experience upon setting foot inside. Equip your team with the tools and education needed to WOW each patient. This will avoid any disconnects between what the patient experiences before and after engaging with your staff.
3. Focus on practice profitability through growing specialty areas
In 2023, it's expected that the dental industry will see a large focus on increased practice profitability. With this, we'll likely witness a rapid increase in production in specialty areas that are expected to grow within the next five years, like orthodontics and endodontics. It's important for practice owners and industry leaders to keep a close eye on these specialty areas and advancements within them, as investments here will likely yield more profit in 2023 and beyond. Technology that enables these specialist areas and elevates clinical outcomes will ultimately lead to better patient experiences.
In order to remain relevant and successful in 2023, it's important for dental practices to take the above priorities into consideration. The industry is rapidly evolving, but one thing will always remain true: customer satisfaction and patient experience should be at the core of your practice. We look forward to the year ahead and learning from industry leaders about new advancements, innovative methods, and opportunities to succeed together.
Bjarne Bergheim has served as the CEO and president of Sonendo since 2008. Bergheim was Sonendo's first employee and previously served as chief operating officer from 2006 to 2008. Prior to joining Sonendo, Bergheim was a co-founder and a member of the management team of Fjord Ventures, a life science accelerator located in Laguna Hills, CA, focused on building and operating companies in the medical device, diagnostic, and biopharmaceutical sectors. Bergheim received a Bachelor of Science in mechanical engineering from the University of California, Irvine and a Master of Science in mechanical engineering from the California Institute of Technology. He also studied cardiovascular and biomedical engineering at the Norwegian University of Science and Technology in collaboration with Stanford University and the California Institute of Technology.
The comments and observations expressed herein do not necessarily reflect the opinions of DrBicuspid.com, nor should they be construed as an endorsement or admonishment of any particular idea, vendor, or organization.