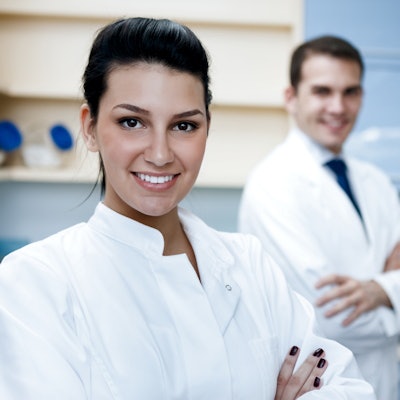 About 6 in 10 U.S. dental assistants reported being satisfied with their jobs, which is 20 percentage points lower than it was in 2016, according to the Dental Assisting National Board's (DANB) 2022 Dental Assistants Salary and Satisfaction Survey.
Unsurprisingly, wages were the top factor affecting satisfaction, according to the survey. Dental assistants also cared about work-life balance and feeling like a member of the team.
With a critical shortage of dental assistants across the U.S., could this spell further trouble for dentistry's already strained workforce? Clinicians may want to use the report to improve workplace environments and retain quality employees.
In October, the ADA's Health Policy Institute reported that dentistry was facing a harrowing workforce shortage that was expected to get worse before it gets better. In any month, 4 out of 10 U.S. dental practices are hiring dental assistants. Further, about 34% of assistants and approximately 31% of dental hygienists indicated that they expected to retire within the next five years, according to the data.
To better understand the workforce and the specific factors that motivate and discourage employee retention, DANB conducted a survey in July and August of 2022 to which 4,060 dental assistants responded.
Only about half of assistants reported feeling valued at work. Nearly 1 in 5 dental assistants (17%) reported changing jobs within the last year, with the top reasons being better pay, feeling underappreciated, and difficult work dynamics.
Environment plays a role in job satisfaction. Dental assistants who work in small or medium-sized practices reported higher satisfaction than those in large practices. In practices with one to three dentists, 67% of assistants reported being satisfied or very satisfied with their jobs, and 66% felt satisfied or better at practices with four to nine dentists, according to the results.
Within the last year, more than half of dental assistants polled received an average raise of between $1 and $2 per hour. Most receive pay hikes for outstanding performance and as part of regular employment reviews.
However, several factors, including location and education, affect their salaries. Also, certification can play a role. Those with DANB's Certified Dental Assistant certification, which is recognized or required in states throughout the U.S., reported earning a monthly median salary of $24 compared to those who weren't certified who earned $19.93, according to the report.
Additionally, assistants who received certifications experienced higher job satisfaction, viewed their jobs as careers, and were more loyal to employers. However, 1 in 3 (31%) of respondents think about leaving their employers, according to the report.
The survey results suggest clinicians should use several strategies to attract and retain skilled dental assistants.
"Dental practices should consider supporting dental assistants in pursuing additional training and education, encouraging them to earn certification and other credentials, offering bonuses or raises for earning credentials, and fostering an overall culture of recognition and appreciation," according to the report.