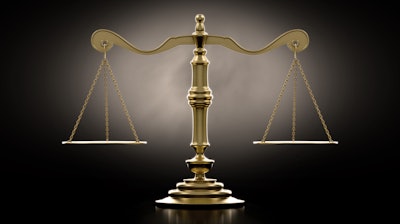 A third person has been charged in connection with a $6 million Medicaid fraud and kickback scheme at a dental practice in Texas in which fake claims were submitted for pediatric treatment, according to the U.S. Department of Justice.
Christian Agno Aquino, 42, a manager at Floss Family Dental Care in Houston, was charged with conspiracy to pay and receive kickbacks, healthcare fraud, and conspiracy to commit healthcare fraud. His alleged accomplices, Rene Gaviola, the practice's operator, and Ifeanyi Ndubisi Ozoh, another manager, were arrested on similar charges in August 2022, according to a press release dated June 14 from the U.S. Attorney's Office for the Southern District of Texas.
Gaviola and other employees are accused of submitting fraudulent claims to Medicaid for pediatric dental services, including numerous cavity fillings, that the practice did not provide or that licensed individuals did not conduct. At the alleged direction of Gaviola and reported assistance of Aquino, Floss purportedly employed one person to practice dentistry without a license.
Medicaid was fraudulently billed for the dental services that were provided by an unlicensed person. From 2019 to 2021, the dental clinic allegedly billed Medicaid for nearly $6.9 million for which the U.S. insurance program paid approximately $4.9 million, according to the release.
Furthermore, Gaviola, Ozoh, and Aquino allegedly paid kickbacks to marketers and caregivers of Medicaid-insured children to bring them to Floss for dental services, according to the release.
Additionally, Gaviola allegedly laundered Medicaid payments from the practice's business bank account to his personal bank account, making several transactions that exceeded $100,000. If convicted, they each face prison time and fines.