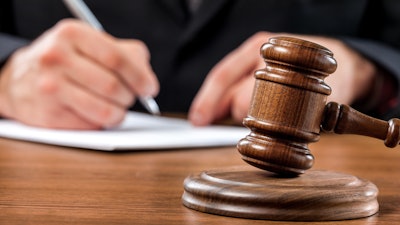 On October 19, a U.S. judge approved a consent decree with a former Maryland dentist prohibiting him from prescribing controlled substances, according to a press release dated October 19 from the U.S. Attorney's Office for the District of Maryland.
The approval of the decree resolves U.S. civil allegations that Dr. Jordan Hobel, who practiced at Mountain City Dental in Frostburg, MD, violated the U.S. Controlled Substances Act in illegally prescribing opioids. Under the terms of the decree, Hobel has agreed to not apply for or seek reinstatement of his U.S. Drug Enforcement Administration (DEA) registration, which is required to prescribe controlled substances. Hobel voluntarily surrendered his registration in 2022, according to the release.
Between 2017 and 2021, Hobel allegedly issued at least several dozen prescriptions for controlled substances that had no legitimate medical purpose and exceeded the scope of professional medical or dental practice. Also, the dentist was accused of fraudulently using the DEA registration numbers of other dentists in his practice to prescribe controlled substances, including oxycodone, for himself, according to the release.
Furthermore, Hobel reportedly prescribed controlled substances to friends and family, including some who weren't his patients. For at least some of these prescriptions, Hobel allegedly received some of the pills from the intended recipient for his own use. Hobel denies all allegations, according to the release.