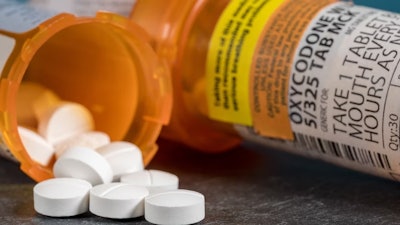 Dentists should take an active role in the opioid/fentanyl crisis, especially in raising awareness and increasing access to the overdose medication naloxone, according to the California Dental Association (CDA).
"California dentists can make a significant impact by taking steps to prevent opioid misuse, educating their communities and supporting the distribution of naloxone," the CDA said in a blog post.
Naloxone is a lifesaving medication that can reverse opioid overdoses when administered promptly. In July, the FDA approved two naloxone nasal sprays for over-the-counter distribution. Narcan and RiVive can now be purchased in drug stores, convenience stores, grocery stores, and gas stations, the CDA noted.
While efforts to make naloxone more accessible are laudable, accessibility is only one element of managing the opioid/fentanyl crises, the CDA noted.
The dental board of California now requires dentists to take continuing education (CE) courses on opioid prescribing to renew their licenses, a requirement that took effect in January this year.
One option that satisfies this requirement is an online course called "Responsibilities and Requirements for Prescribing Controlled Substances (Schedule II Opioid Drugs)," which was developed by the CDA in partnership with the Western University of Health Sciences.
In addition, the California Department of Public Health offers training resources such as videos and webinars plus information about the CDC's naloxone training module for healthcare providers, which also qualifies for CE. Moreover, dentists can also take an active role in community outreach efforts to raise awareness about the fentanyl crisis, according to the CDA.
"Start by educating patients about the risks associated with opioid use and the importance of naloxone availability. You can also collaborate with local health authorities to make naloxone more accessible to vulnerable communities by providing naloxone kits or referring patients to resources where the kits can be obtained," the CDA stated.