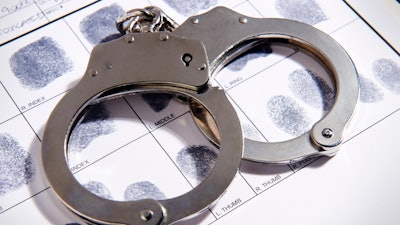 A former dental manager, who was convicted of stealing from a dental practice and fired from two other dental businesses for theft, is accused of embezzling $130,000 from a Washington dental office to buy jewelry, medical spa and salon services, and more.
Following a yearslong investigation, Kimberly Klaudt, 51, an accountant, was charged with theft and identity theft for allegedly defrauding Green City Dental in Seattle of $130,000 while she worked there as an office manager, according to a story published on November 13 on Herald Net.
"Small businesses should routinely use an outside auditor to review their accounts and business practices," Edmonds Police Det. Julie Govantes said in a release issued November 8 by the police department. "Owners should make sure there is regular communication and oversight of those who are responsible for the company's finances. Enabling fraud alerts and investigating those notifications is crucial."
Klaudt, who had known the practice owner for 30 years, began working at Green City in 2015. She was fired in September 2022 following a string of suspicious financial activities and a consultant's business audit that revealed the office manager had purportedly opened multiple accounts in the name of the business or the business owner and made personal purchases of goods or services. The owner brought the claims to the police. The suspicious activity reportedly dated back to 2017, but the owner believed the problem had been resolved, according to the police press release.
Klaudt reportedly used the stolen funds to buy jewelry; shoes; clothes; handbags; cosmetic services, including those at a hair salon, nail salon, and medical spa; goods from an adult store; and other personal items, according to the press release.
A troubled work past
In the early 2010s, Klaudt worked as a coordinator at Seattle Study Club's subsidiary Insight Seminars. She handled accounting and was issued a credit card and checkbook to make business purchases, according to the story.
After a credit card bill reportedly went unpaid and the employers' banker noted a "consistent embezzlement problem" that jived with the time Klaudt was working at Insight Seminars, the oral surgeon who ran the business scheduled a meeting with her. Klaudt reportedly didn't attend the meeting and instead left a note from her attorney admitting to fraud and promising to repay the money she took. Insight Seminars fired her. An independent audit revealed $35,000 in fraudulent credit card charges and checks. The employer did not seek criminal charges because Klaudt seemed to regret her actions, according to the story.
Despite warnings from Klaudt's former employer Insight Seminars, she was hired as an office manager at Gentle Dental in Lynnwood, WA, in 2014. After only six months of employment, Klaudt allegedly had stolen more than $40,000 in cash from patients that was intended to pay their bill. Again, Klaudt purportedly agreed to pay the money back in lieu of the practice not seeking criminal prosecution, according to the story.
In 2016, Klaudt entered an Alford plea, which is a conviction in which a person maintains innocence but acknowledges there's enough evidence for a jury to convict, for a theft charge that stemmed from her working at Family Dental Care in Everett, WA. She served a sentence of one month in jail and was ordered to pay $16,936 in restitution.