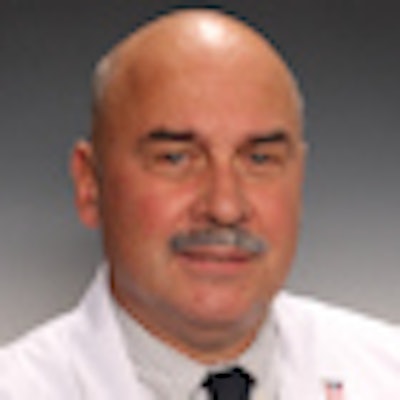 Michelle Andrews' recent National Public Radio (NPR) report (January 15, 2013), "Law Expands Kids' Dental Coverage, But Few Dentists Will Treat Them," addresses one of the two major obstacles to improved access to pediatric oral healthcare: inadequate financing.
The continued parsing of the Patient Protection and Affordable Care Act (ACA) reveals that there are many more obstacles to the realization of affordable oral healthcare for children in the U.S. Some are obvious, and some lurk just beyond the recognition of those hoping that the ACA will mean an end to dental disease in U.S. children.
Medicaid reimbursement for dental care across the country is woefully inadequate. In some states, reimbursement has declined. In many others, such as Ohio, it has remained static for a dozen years. That alone would not necessarily doom dentist participation, but, in many cases, the initial reimbursement rates began well below what dentists need to charge the general public and the insured.
Often, criticism is exchanged between the dental profession and child advocates about Medicaid reimbursement and dentists' willingness to care for Medicaid-supported children at reimbursements well below their typical fee. However, the reality of the inadequacy of Medicaid reimbursement as it relates to safety net dental programs caring for the poor brings this inequity into clearer focus. Today, across the U.S., safety net dental programs are failing or at risk because the cost of providing dental care has increased while Medicaid reimbursement has not.
In the healthcare world, cost-shifting is a reality, but for safety net programs -- which ironically depend upon Medicaid revenues to allow them to care for the uninsured -- that ability has largely disappeared. Even government-supported dental programs that have seen public largesse evaporate in response to the recession are in jeopardy without a sizable increase in Medicaid reimbursement rates. Medicaid expansion without reimbursement increases may simply just put more people in cars and on the phone searching for dental care.
Ironically unifying trend
Andrews' story on NPR reported accurately about the unknown but worrisome risk for pediatric dental benefits in the health insurance exchanges. Families may be expected to provide out-of-pocket payments for dental services under the exchange system.
This has to be put into context with what middle-class families are experiencing as a result of the recession. It has been 15 years since the typical middle-class family experienced a true increase in real income. Add to that changes in tax regulations that have led to a thousand or more dollars in the typical family's tax burden for 2013 and subsequent years. Any additional out-of-pocket payment for healthcare will likely be at the expense of oral health, because the mouth has long been considered an organ onto its own from the standpoint of health coverage.
Little public or policy attention has been paid to an ironically unifying trend for both dentists and patients: growing debt. New dentists graduate with about $200,000 in educational debt, on average. Cumulative educational debt for college and additional higher education is destined to surpass credit card debt and has been called the next U.S. financial crisis.
The debt upon entering dental practice for the overwhelming majority of dentists drives practice choices, including participation in Medicaid. For a meager few, debt relief opportunities for shortage area practice bring care where it is needed. The proposed increase in dental schools and new workforce models carry with them the specter of educational debt and the likelihood that these providers will be reluctant to serve the poor.
Recent lay press has pointed to the continuing consumer debt and the reality that many of today's middle-class adults will die in debt. The ability and willingness of middle-class patients to take on any additional nonemergent healthcare costs, such as dentistry, may be questioned.
As has been suggested by child advocates, the inclusion of pediatric oral health benefits may be more form than substance, although there is hope that with further clarification and guidance, the integrity of the law's intent will be realized.
Clash of cultures
Another gorilla is a clash of cultures, professional and socioeconomic. There is a chasm between the goals and values of mainstream dental care and of those who need it most, the poor. In addition, governmental solutions are slow, unwilling, or unable to recognize the often overwhelming social obstacles facing the poor and, more recently in the lingering recession, the middle class. While recent attention given to emergency department visits for dental pain focuses on financial and access difficulties, less often -- if at all -- is underlying cultural and poverty-related oral health literacy addressed. Some discrepancy in oral healthcare relates to lack of knowledge, differing life priorities, and cultural values and not just inability to find care resources or pay for care.
The dental profession may be ill-prepared to take on additional newly insured children under the ACA, not only because of the financial inadequacies in reimbursement, but because of social factors that tend to permeate many health-related behaviors, not just oral health. Repeated surveys of dentists caring for Medicaid clients include "patient characteristics" in the top three reasons provided for lack of their participation. Despite that, reimbursement for care-management costs related to oral health to agencies or providers remains spotty at best.
Government's disconnect from, or unwillingness to, address real problems in healthcare is best illustrated by a recent report of the National Academy of Sciences, which pointed out the failure of the food stamp program to provide healthy diets to recipients. Such a huge disconnect does not inspire hope that the ACA will bring oral healthcare to the poor!
In the present, this cultural divide piggybacks with reimbursement insufficiency to present the ACA with formidable obstacles to improved oral health in the short term. In the long term, any hope of reaching an outcomes-based reimbursement system to replace fee-for-service, which is the vision of many oral health planners, seems a pipe dream unless the financial and social aspects of healthcare reform are more adequately addressed.
Ray of light
However, a ray of light can be found in a recent survey of pediatric dental practice by the ADA's Survey Center. The report indicates that about a fifth of a typical pediatric dental practice is made up of patients with governmental coverage -- coincidentally, the same percentage of children across the U.S. who live in poverty.
Most children in the U.S. are cared for by general dentists, but the youngest and most vulnerable often can't be and so rely on pediatric dentists to address their dental problems. Years of Title VII funding and Pediatric GME to children's hospital-based dental residencies have increased the number of pediatric dentists in practice and may ultimately have as great an impact on access to care for the newly insured as the ACA. Some authors have already suggested that the increased "treatment" increments of the primary dentition caries index in very young children are the result of this improved access.
The ACA presents hope for improved oral health for those who need it most. It is important that its provision for universal dental access for children be seen in the greater context of ongoing financial and cultural challenges. Now that we passed it, it is time to read it, fix it --- and make it work.
Dr. Paul Casamassimo is currently president-elect of the Ohio Dental Association and director of the American Academy of Pediatric Dentistry Oral Health Policy Research Center. He received his dental degree from Georgetown University in 1974 and a Master of Science and certificate in pediatric dentistry from the University of Iowa in 1976. He has taught at the University of Iowa College of Dentistry and the University of Colorado Denver School of Dental Medicine, and is currently chair of the division of pediatric dentistry at the Ohio State University College of Dentistry and chief of dentistry at Nationwide Children's Hospital. He is the former editor in chief of the AAPD and its journal, Pediatric Dentistry, and a past president of AAPD.
The comments and observations expressed herein do not necessarily reflect the opinions of DrBicuspid.com, nor should they be construed as an endorsement or admonishment of any particular idea, vendor, or organization.