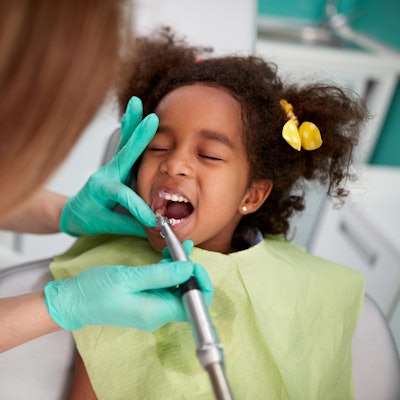 In this new series hosted by Dr. Michael W. Davis, two prominent leaders in the dental profession answer the same questions. Neither dentist has advance knowledge of their counterpart, nor their answers. The answers are designed to generate discussion that ultimately benefits dentistry. Readers are invited to join the discussion by sharing their comments in the forum or sharing their thoughts on social media.
Today's debate: Dental therapists
Participating dentists: Drs. Paul Casamassimo and Frank Catalanotto
Question No. 1: Can dental therapists positively impact access to care with the current legislation before states?
Dr. Paul Casamassimo
The short answer is probably not very much, which has little to do with legislation or therapy and far more to do with the structure and function of the dental care system, including professional education, payment for services, care-seeking patterns, and geographic distribution of the population.
Research suggests that dental therapists can perform certain tasks competently and provide access to limited dental care, most notably in locations that struggle and often fail to attract dentists. Minnesota's dozen or more years of experimentation with therapy is a real-world illustration of its limitations and difficulty fitting into the U.S. dental care model, even with general acceptance in that state.
A little more than 1% of Minnesota's dental hygienist/dentist workforce are dental therapists after more than a dozen years, and, if the pattern persists, it will unlikely grow beyond 2% as therapists age out. A small percentage work in rural areas, due largely to the same challenges facing dentists who consider practicing there.
Despite claims that therapy would address the needs of underserved children, the U.S. Centers for Medicare and Medicaid Services warned Minnesota a half-dozen years ago that it was failing this population, and more recently, a coalition sought a dramatic increase in Medicaid fees. Both speak to the complexity of dental access issues.
The U.K. dental system, which has integrated dental therapy, illustrates the limitations a minor workforce modification has on system function and patient health. From the standpoint of children's oral health, the National Health Service has failed miserably and continues to inadequately address major oral health problems. Therapy can't be blamed, but for its champions here, the U.K.'s experience should paint a clear picture of the limitations of dental therapy as a health access solution, even in a nation that embraces it.
Beyond legislation, what's needed if therapy is to even make a dent are the following:
A frank revision of dental education and the challenges posed by an ever increasing pool of highly indebted dentists flooding the system
Addressing the predominance of the small practice model in our system, which can't even support an accepted expanded functions variant
Really confronting the challenges of rural America relative to health, where, for example, distance from basic services, including healthcare, is linked to chronic illness
Perhaps the most difficult of all, coming to grips with the fact that accepting the limitations of a therapy model will mean perpetuation -- and tacit justification -- of health inequity for millions of Americans.
Dr. Frank Catalanotto
The short answer is unequivocally yes. The evidence is clear that dental therapists increase access to high-quality, safe, and cost-effective dental care. However, a better question is what educational standards and implementation models could best achieve that goal?
Most states try to follow the National Model Act for Licensing or Certification of Dental Therapists. However, some dental associations and dental hygienists' associations put language in proposed dental therapy legislation that packs it with unnecessary educational requirements, such as requiring dental hygiene education or an advanced degree requirement or lengthy post-education preceptorships.
The Commission on Dental Accreditation (CODA) educational standards do not require these specific prerequisites; those decisions are left up to the states. CODA only requires three academic years of education or two full-time years. CODA also allows advanced standing for individuals with dental hygiene education.
For the past 15 years, Alaska has used a simple CODA two-year educational model and a required "recruit, hire, and deploy" model of employment. With the passage of dental therapy legislation about 11 years ago, the University of Minnesota dental school and two other dental hygiene programs now offer a dental hygiene/master's degree model (following state law) and for implementation, a requirement that 50% of a therapist's patients be underserved/on Medicaid or that they work in dental health professional shortage areas.
Both models produce an increase in access to high-quality, safe, and cost-effective dental care. The Minnesota model may not be as efficient as the Alaska model in reaching populations in need, but it does significantly improve access to care. Further, the Minnesota model is not as effective as the Alaska model at building a pipeline of oral health professionals from underserved communities
Question No. 2: How can the public be assured that dental therapists will be directed by duly licensed doctors, as opposed to what is observed in the dental service organization (DSO) industry and federally qualified health centers (FQHCs)?
Casamassimo
The short answer is we can't. The best illustration of the risk is the government's current love affair with managed care in public health programs and the temptation by contracted fiscal managers to place profit over the health of the underserved. Examples have appeared in this publication.
Unfortunately, the government tends to underestimate the need for oversight and surveillance and is ill-prepared to assess and address problems in a timely manner, if at all. Payers are challenged to place patients over profits. Providers are challenged to cover risks yet provide results. These same challenges will apply with therapy, if adopted widely.
No evidence to my knowledge even hints that dental therapy, in its limited practice in the U.S., has done anything but provide good care when supervised by dentists, as legislation intended. That being said, state dental boards, federal and state agencies, and corporate entities are not prepared to oversee wider dental therapy.
It remains to be seen if innovations like dental therapy, along with things like telehealth, mail-order aligners, pseudo specialties, and extraoral cosmetics will ever be adequately overseen by those charged with public safety. As outgoing chair of the Dental Quality Alliance of the ADA, our profession's beacon for optimal patient care, I can report that our nation's dental care system is just beginning its journey to assure quality and safety.
I often throw out a bold (but seldom taken) offer that our patient families would be best served in our dental care system if payers, providers, government, and the public met as collaborators rather than adversaries to address issues of access, equity, quality, and safety. Dental therapy is the latest example of an opportunity to make that happen.
Catalanotto
This question presents an assumption (frequently observed) without documentation or evidence. Dental therapists work under the same regulatory structures as dentists, and in fact under the supervision of dentists.
In 15 years of practice in Alaska and 11 years of practice in Minnesota, no dental therapists have been brought up for such actions by either the state board of dentistry in Minnesota and the equivalent Alaska Native organization, the Alaska Community Health Aide Program Certification Board. We also know that some of the dental therapists in Minnesota work in both DSOs and FQHCs.
This track record gives a level of assurance that dental therapists will continue to act in accordance with statutes. If there are broader issues with fraud in DSOs and FQHCs, then it's up to existing regulatory agencies to deal with such problems.
Dr. Paul Casamassimo is the outgoing chair of the ADA's Dental Quality Alliance. He is a professor of pediatric dentistry at the Ohio State University College of Dentistry and a member of the section of dentistry at Nationwide Children's Hospital. Casamassimo is the former editor in chief of the American Academy of Pediatric Dentistry (AAPD) and its journal, Pediatric Dentistry, and a past president of AAPD. He received his dental degree from Georgetown University and a Master of Science degree and certificate in pediatric dentistry from the University of Iowa.
Dr. Frank Catalanotto is a professor and former dean at the University of Florida College of Dentistry. His professional interests include social responsibility, oral health inequities, and racial equity. Catalanotto's current advocacy efforts are focused on emerging oral workforce models. He is a vice-chair of the National Coalition of Dentists for Health Equity and a co-chair of the National Partnership for Dental Therapy. He is a founding member of Floridians For Dental Access.
The comments and observations expressed herein do not necessarily reflect the opinions of DrBicuspid.com, nor should they be construed as an endorsement or admonishment of any particular idea, vendor, or organization.