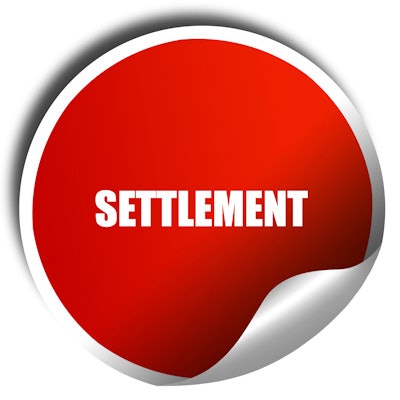 A dental practice in Maryland has agreed to waive outstanding charges for services it provided during a two-year period and to pay $48,000 to resolve allegations that the office overbilled patients, according to the Maryland Office of the Attorney General.
Batz-Weiner Lake Dental in Laurel reached the settlement to resolve allegations of violations of the Consumer Protection Act, according to a release issued January 22 by the attorney general's office.
"Today's settlement will help prevent overbilling of patients and allow patients to make informed decisions about their own dental care and treatment," said Maryland Attorney General Brian Frosh in the release.
The settlement requires Batz-Weiner to waive all outstanding charges for services provided from January 1, 2014, through March 3, 2016. The practice also must notify patients who may have been overcharged that they may request a review of their accounts.
Batz-Weiner agreed to pay a $45,000 penalty and $3,000 for investigative costs. The practice also agreed to improve its billing process to prevent overcharging patients in the future. Changes to the process must include the following:
Hiring a qualified third-party biller or ensuring that staff is trained in billing and coding
No longer seeking payment from patients while claims are pending
Providing timely bills, which include dates and types of services rendered and insurance information, to patients
Providing accurate pretreatment estimates, including all follow-up exams and imaging
Informing patients when appointments are made and before treatment whether clinicians they are scheduled to see are covered under their dental insurance plans
Between January 2014 and March 2016, the dental practice allegedly overbilled patients and failed to provide them with accurate information about what they should expect to pay.
Additionally, the practice allegedly failed to submit timely, accurate insurance claims and instead billed patients for amounts that would have been covered by insurance had they submitted the claims properly. Batz-Weiner also was accused of failing to account for payments received, which resulted in the practice sending bills for services that had already been paid.
Furthermore, the practice did not give patients estimates of all potential charges when they were provided pretreatment estimates, and it failed to tell patients that services would be provided by clinicians who were not in-network providers under their insurance plans, according to the allegations.