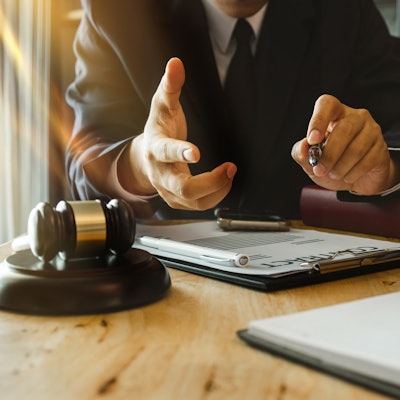 A dentist in Wyoming must pay about $14,000 in fines, restitution, and legal costs for the unauthorized practice of law, stemming from a trust he set up for a sick, elderly couple, according to a court ruling issued on February 5.
Clyde Stock, DDS, who operates his own dental office in Freedom, must pay a $4,000 fine, about $4,500 in restitution, and about $5,900 in costs, according to an order by the Wyoming Supreme Court, which approved the recommendations and findings of the state bar's Unauthorized Practice of Law Committee'.
In March 2019, the Wyoming State Bar began investigating the case after a lawyer representing the couple, Richard and Geraldine Casull, reached out to the bar, according to the ruling by Chief Justice Michael K. Davis.
The couple's lawyer discovered that Dr. Stock convinced the couple to execute an irrevocable business trust, put their real property into it, and then listed himself as a trustee. The trust stated that the trustees would have "absolute and uncontrolled discretion and power," the court ruling stated.
The state bar investigated and concluded that Dr. Stock exploited the couple because they were older and sick.
After the state bar concluded that he illegally engaged in the illegitimate practice of law and proposed that Dr. Stock agree never to engage such activities again and pay about $4,800 in restitution and fines, he wouldn't accept it, the judge stated in his opinion.
Instead, Dr. Stock said he was willing to settle his claims against the bar counsel office for $620,000, prompting the office to petition the court for a civil injunction, according to the opinion.
Dr. Stock responded to the injunction, stating the Wyoming Supreme Court had no jurisdiction to try the case against him because he had never been a resident of any state.
The Wyoming Supreme Court ended up entering a default judgment, finding that Dr. Stock illegally practiced law four times. He prepared the trust, the deed that transferred the property to the trust, and the general power of attorneys for the couple, according to the court ruling.