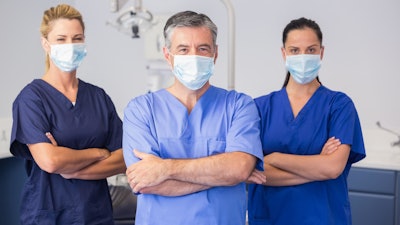 Are you challenged with finding and keeping good team members? Studies from respected sources, such as the ADA, show that pre-pandemic staff turnover was troublesome, but the post-pandemic situation is much worse.
Contributing factors, such as the fear of contracting COVID-19, practice shutdowns, and the cost of living going higher than the rise in salaries, paint the picture. Also, more personal reasons came into the decision-making, such as taking early retirement or a desire for more work-life balance, and philosophically -- pondering the meaning of life after the pandemic caused some to terminate their current employment and take a sabbatical.
Now that things have eased from the pandemic, we again must address this industry problem of a revolving door of dental personnel. Staffing shortages are a universal problem, but some practices maintain happy, efficient, and loyal team members for years. The goal then is to create this scenario for many more dental practices and make it the norm, not the exception.
Recognizing the problem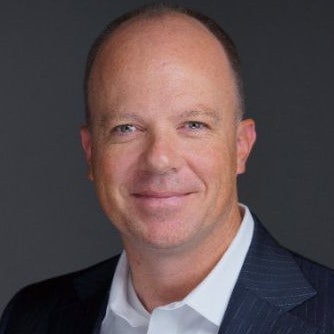 According to a report by ACT Dental, the employee turnover rate is much higher than 10% for most dental teams -- in some cases, it is up to 27.5%, depending on the position and the year. The turnover rate and salaries are directly related, as demonstrated in the Annual Dental Salary Survey 2023 by DentalPost.
Even though wages have increased for all workers, it hasn't kept up with inflation for most. The feeling of being in a dead-end job with no chance of advancement is an issue for many. The pandemic showed us that pivoting to working from home was the key to survival for front-office workers. Dental hygienists and assistants had to adapt to survive, so they looked for other opportunities.
Today if you are paying good salaries with benefits and employees still leave, you must look at the other reasons with a sharper focus. According to the 2018 Job Seeker Nation Study, approximately 30% of job seekers have left a job they had started within 90 days.
Three reasons why new hires leave within 90 days
According to that same study, there were three reasons cited by people as to why they left their job so soon after starting it.
1. They weren't expecting the day-to-day responsibilities
Nearly 43% of job seekers said they left their new position because they were unaware of the full responsibilities of the job. Not disclosing the complete details of the position and areas of accountability in the interview process can drive a new employee out fast or lead to termination, as workers are overwhelmed and need help to keep up.
It's imperative that you have a well-written job description for each team member that outlines the education and qualifications required for the role and the specific duties required of each team member. Taking the time to reveal the full job description -- not just the short list of responsibilities -- has two benefits. First, it makes it more likely that you will hire qualified individuals to fill the position. Second, it lets each employee know upfront what is required to fulfill the requirements of the job successfully.
2. An incident or lousy experience changed their mind
In the Job Seeker Nation Study, 34% said that a bad experience caused them to change their mind about the position. A written onboarding process that applies to all of your practice's existing teams is vital to ensure a positive experience for the new hire.
Backbiting and gossiping, office politics like favoritism, and unexpected drama with a pecking order cause confusion and undue stress for a new hire. A sink-or-swim attitude from other employees only leads to fear and intimidation among new employees when they ask for help with something. A bad experience for a new hire can reveal a poor company culture that has festered for a long time.
3. The company culture was challenging
Approximately 32% of job seekers said in the Job Seeker Nation Study that they left a job within three months due to the company culture.
Company culture is a gray area of understanding for many dentists. If the dentist and the practice's management team are united in creating a positive company culture, one develops organically. Often, though, someone on the team is the undeclared leader, and their behavior around the dentist and management is different than their behavior with the team, which can create a toxic culture.
A leader must foster a positive company culture. A positive company culture stems from having a clear mission, core values, and goals. As the dentist, model the behavior that you would like to see in your teams.
Encouragement and support for your employees is shown by developing a work environment that affects the way an employee learns positively, performs, and interacts with others. Company culture is more than "how we do things here" or operational functions.
A healthy culture is based on mutual respect, equal recognition, accountability, open communication, and safe expression. Building and reinforcing a healthy culture ensures strong employee engagement and a long-term commitment to the practice, which prevents our best dental team members from leaving.
How do we build a healthy culture?
Learn from master mentors such as Stephen R. Covey in his book Trust and Inspire. Learn about authenticity and vulnerability, and share it with your team. Leave "management" behind and adopt a leadership mindset of trust.
Define your core values, and hire those that align with your beliefs and values. Look beyond a person's glossy resume of the skills they have mastered to what the person values in a workplace.
Today there is change and disruption in the world that have altered the old leadership style of "command and control" to one of collaboration and innovation. Letting go of old paradigms can be difficult because they are ingrained in our management behavior. We must embrace a better way of attracting and retaining quality people to correct our path. Look for part two of this article in which I discuss how to attract and retain quality people.
Dr. James V. Anderson is a practicing dentist in Syracuse, UT, and is the CEO and founder of eAssist Dental Solutions. He can be reached via email.
The comments and observations expressed herein do not necessarily reflect the opinions of DrBicuspid.com, nor should they be construed as an endorsement or admonishment of any particular idea, vendor, or organization.