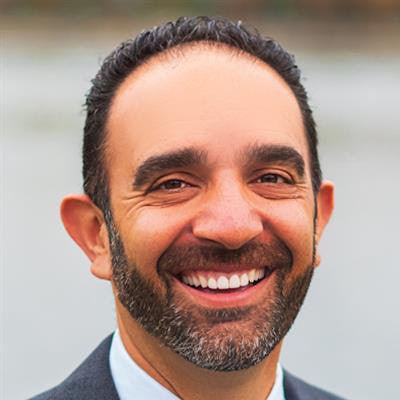 Every dental practice has similar goals: Keep patients safe and healthy and the business thriving. All dental and medical professionals -- particularly today -- are highly likely to understand how challenging this can be. Thankfully, even the busiest practice can grow under the right circumstances.
Unfortunately, dental practices often forget this fundamental truth: Employees are the backbone of any business. The constant shortage of dental professionals can make staffing and managing a practice more complex than ever.
To keep employees happy and engaged, you will have to use new strategies to properly invest in these employees and give them the chance to grow and thrive as professionals. There are various ways to do this, including benefits, training opportunities, career advancements, and more.
Investing through benefits
All team members deserve access to solid and reliable benefits that can keep them and their families happy inside and outside the office. A sick, stressed, or worried dental employee will ultimately not contribute to your practice.
Management teams should create an employee handbook that specifically lays out the following:
The benefits that are offered by the practice
How eligibility is determined and when these benefits become available
How these benefits can be accessed
What limits are there, if any
If you operate a dental practice or clinic, you need to offer robust medical, dental, and vision insurance. This offering will help ensure that you recruit top-tier talent and keep them. In addition, investing in an employee's health can keep employees (and their families) healthy and can ultimately pay dividends for your practice.
Furthermore, health insurance is often a tax write-off. Therefore, you have financial incentives to offer this type of benefit.
Investing through education and training
Investing in your employees also means investing in professional development. A team manager should be responsible for finding appropriate professional development and educational conferences for employees, allowing them to add to their skill sets and become more competent dental professionals.
Most practices can't schedule every team member to attend these conferences constantly. Therefore, you'll need to create policies specifying that employees have to work at the practice for a certain amount of time before they are eligible for professional development. You should also create a clawback provision that allows you to recoup the costs of such professional development if an employee leaves your dental practice.
Clearly state the appropriate policies and procedures in your employee handbook. The specific language in your handbook can be critical for ensuring that you fairly invest in employees and protect yourself from a legal perspective. If you're unsure, work with HR experts to develop the correct language and content.
Investing by promoting from within
In many instances, investing in dental and medical professionals means spending money on benefits and educational opportunities. However, this is not, by any means, the only method to invest in your team.
Hiring and promoting team members is critically important to investing in employees. By doing so, you are creating a career pathway for employees, showing them that they have the opportunity to advance within your organization. This can give them more responsibility, more opportunities, and more money. It can also show other employees that excellent performance is rewarded.
Promoting employees from within has many benefits for your dental practice as well. It saves time and training and helps ensure that advancing team members continue to meet your expectations and understand your work culture.
However, promoting from within only works if you have a robust HR operation. This will ensure that your employees know what they are doing and that they understand how your practice operates as well as the culture. Investing in your employees also means investing in your HR structures. HR professionals can advise your dental organization about the best way to operate your practice.
Managing underperforming and disgruntled employees
One aspect of investing in your dental practice is managing unhappy employees. Often, these employees go out of their way to "stir the pot," which damages morale and negatively impacts your practice. Your practice, patients, and team members all deserve a robust HR system that helps manage these issues before they become problematic.
To adequately address these issues, you must do the following:
Ensure appropriate HR compliance, thus stopping any employees from claiming work violations.
Promote an environment of inclusivity. Ensure that you are receptive to and correctly address employee claims or challenges.
Properly invest in team-building activities, both in and outside the office. These activities give your employees a chance to get to know each other. It increases their chances of getting along, which can help to create a safe, comfortable work environment and one that is free from hostility.
Conclusion
Every dental practice owner wants a team that is loyal, takes great care of patients, and helps build a thriving business. You need hard-working and compassionate employees to achieve this goal. Invest in your dental employees through benefits, educational and training courses, and growth opportunities. A team that feels appreciated will ultimately help your business grow.
Ali Oromchian, JD, is co-founder and CEO of HR for Health, a software as a service platform that provides web-based human resources solutions and advice for healthcare practice owners and managers. Oromchian is also a founding attorney of the Dental & Medical Counsel law firm and a leading legal authority on topics relevant for doctors.
The comments and observations expressed herein do not necessarily reflect the opinions of DrBicuspid.com, nor should they be construed as an endorsement or admonishment of any particular idea, vendor, or organization.