Case presentation is one of the most difficult systems to implement in a dental practice. As a system, it should be repeatable, designed step by step, and have a proven track record. However, unlike most systems, case acceptance is somewhat dependent on patient reaction, monetary factors, and patient schedules, as well as motivation and desire. These contributing factors make case presentation one of the more difficult areas to master, because there is not an exact step-by-step approach to achieving a 90% case acceptance rate year after year.
Increasing case acceptance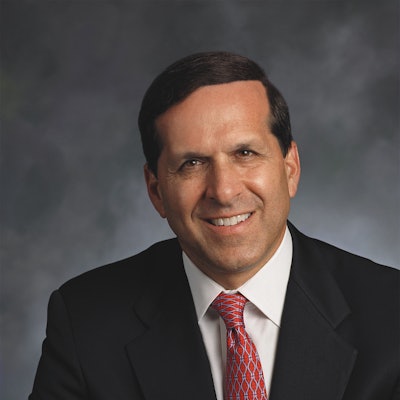 One of the most important factors in the case presentation/case acceptance system is behavior. It would be nice if we could simply apply a quantitative mathematical formula to case presentation that everyone could follow to achieve the desired goals.
Unfortunately, this is far from the case. The behavior and attitudes projected by the team can heavily influence patient case acceptance and, therefore, practice production.
Here are four behavioral factors that a practice should work to master for improved case acceptance.
1. Build powerful relationships
Any individual who can build powerful relationships will be successful in any service business. However, you must keep in mind that very few people are naturals when it comes to this. Furthermore, most of us need to take time to think about how we build relationships and gradually develop a way for it to be a fun and enjoyable exercise.
Building relationships is about getting to know the patient at a deeper level. We teach concepts like the "Golden 10," where you learn 10 personal facts about every new patient. After you've learned seven and eight facts, you have moved from a professional relationship to a personal relationship.
When you learn new things about patients, you show interest, and it adds to the relationship. For the patient, it creates trust and a desire to work with the dentist and team. One way to look at building relationships is that you're working to make your patients your friends. Friends like their friends, trust their friends, and buy from their friends.
2. Treat every patient with respect
After having worked in the practice for a period of time, many dentists and team members go on autopilot. Running on autopilot isn't always bad; however, it means that one is showing up day after day, doing the same thing repeatedly. They are using the same information, education, and words for every case presentation. It is like when you push the button on a toy and it repeats the same action or words each time.
We recommend that practices get out of their routines and change their approach. Shift your thinking toward each individual and offer them respect. It is not that you were disrespectful in the past, but part of respect is focusing on that person as an individual.
Be on time, give them an enthusiastic greeting, and tell them how delighted you are that they are a patient in your practice or a new patient who has selected your practice. Having respect for each patient goes a long way toward creating a powerful bond that makes patients more willing to accept recommended treatment.
3. Consider the importance of third-party proof
We think of third-party proof as testimonials or reviews, and they are important. However, the ultimate third-party proof happens right in the office every day.
It is the dental team endorsing the doctor, creating a brand for the practice, and wowing the patient consistently. Third-party proof is when the team has certain scripting and understands exactly how to endorse the doctor and clinical team and let patients know that the front desk staff will go out of their way to take care of them.
Keep in mind that the front desk staff plays an important part in patient decision-making. According to Levin Group data, 4 out of 5 patients ask a question about their case presentation consult when they get to the front desk. Think of your front desk as the place where patients can receive a "second opinion." Encourage your front desk staff to reinforce the opportunity for patients to improve their oral health through the recommended treatment.
4. Don't overlook the likability factor
I cannot overestimate the importance of likeability. In my seminars, I encourage every doctor and team member to read How to Win Friends and Influence People by Dale Carnegie annually.
In my opinion, it is still the best book ever written on interpersonal relations and getting along with others. Being likable helps create a better and easier life, and it also enhances case acceptance at an exponential level, which contributes to the essentials of successful practice production.
Being enthusiastic, energetic, and excited are all contagious aspects of being likable. Bringing a superior attitude to work every day, regardless of how you feel, is one of the key factors in attracting people to you like a magnet. When people like you, they trust you more, and when they trust you, they are much more likely to accept treatment.
As a final note, with case presentation, there is always a monetary factor. Patients are increasingly dependent on financial options, and one of the best is patient financing.
We encourage practices to let every patient know that patient financing is available whether they need it or not. Think of it as you offering high-level customer service, displaying flexibility, and working with the patient to help them afford treatment. Patient financing, especially interest-free financing, increases case acceptance.
Summary
Practices that master case presentation and case acceptance skills are practices that outperform others. This skill not only helps to grow the practice and increase production, but it protects the practice for the long term. It is one skill that every dentist and team member should work hard to master.
Roger P. Levin, DDS is the CEO and founder of Levin Group, a leading practice management consulting firm that has worked with more than 30,000 practices to increase production. To contact Dr. Levin or to join the 40,000 dental professionals who receive his Practice Production Tip of the Day, visit www.levingroup.com or email rlevin@levingroup.com.
The comments and observations expressed herein do not necessarily reflect the opinions of DrBicuspid.com, nor should they be construed as an endorsement or admonishment of any particular idea, vendor, or organization.