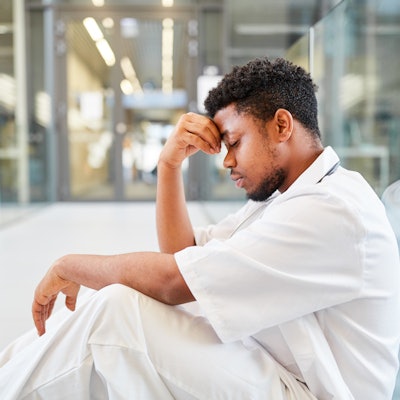 Dental hygienists experienced similar physical and mental health stressors as other healthcare professionals when they returned to work during the COVID-19 pandemic, says research published December 21 in the Journal of Dental Hygiene.
However, the researchers, led by Charlene Jackson-Collins from the Massachusetts College of Pharmacy and Health Sciences, also found that hygienists reported feeling marginalized and undervalued.
Among 35 patients in 13 focus groups, the researchers identified the following themes among dental hygienists:
Physical issues
Emotional issues
Adherence to infection control protocols
Fear of contracting/transmitting COVID-19
Financial stress
Marginalized careers
"Let's get back and make money"
The study authors suggested that based on their results, dental hygienists need personal and workplace support to manage the issues resulting from the pandemic in order to retain them in the workforce.