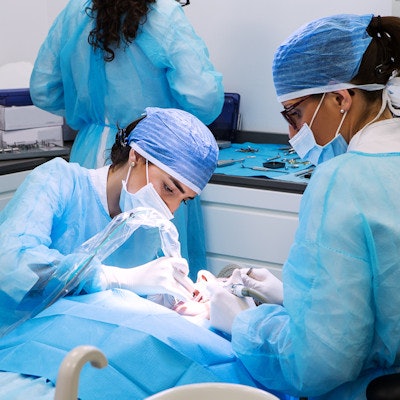 A dentist and associate professor of dentistry in the department of pediatric dentistry at the University of Alabama, Birmingham is developing a direct pulp-capping material to treat caries and more.
Dr. Kyounga Cheon, MS, received $700,000 in funding to develop the material using Endomimetics' Bionanomatrix, a peptide-based biomaterial that promotes healing and better outcomes following procedures and medical device implantation. Cheon received a $350,000 grant from the Alabama Research and Development Enhancement Fund, and Endomimetics and dental equipment manufacturer Bisco matched that amount.
The research aims to develop a material that improves the bioactivity of pulp tissue while achieving ideal mechanical properties. Conventional direct pulp-capping materials have shown high solubility but low sealing capacity, weak physical properties, uncontrolled pulp necrosis, and unpredictable clinical success. Development on the biomaterial began in 2023, and the research is expected to continue for two years.